WRC Rally Estonia begins tomorrow
Text Mark Taylor
Photo Jaanus Ree / Red Bull Content Pool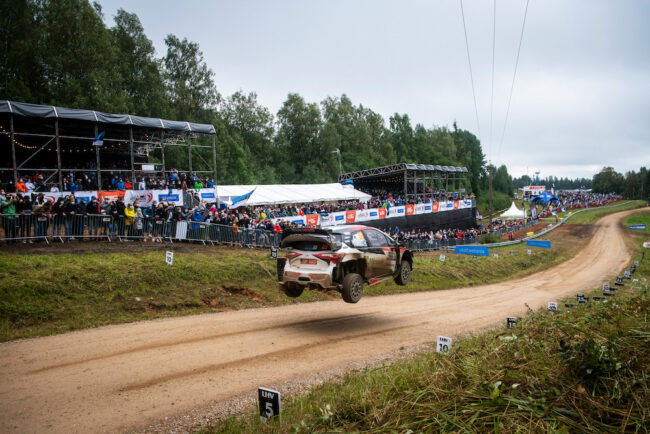 The World Rally Championship's eighth rally of the year – Rally Estonia – will begin tomorrow, July 20. The rally, which will start and end at the Estonian National Museum (ERM) in Tartu, will see the world's best rally drivers compete on the roads of southern Estonia.
Rally Estonia has been taking place since 2019 and is by far the biggest motorsport event in the country. With the world's best drivers from the World Rally Championship, including Estonia's own Ott Tänak, competing over the bumpy and winding roads of southern Estonia.
The start and end point of the rally, which will run from July 20-23, will be the Estonian National Museum in Tartu, where there will also be the rally headquarters, an exbo and entertainment area. Speed tests will also be conducted there on two days.
Spectators will be able to watch the 21 stages of the 1400 km race from designated areas by the road in Tartu, Otepää, Elva, Kanepi, Kambja, Peipsiääre and Mustvee rural municipalities. The best drivers and teams will take to the podium at Tartu Town Hall Square on Sunday.
You can learn more about Rally Estonia on the official website here.
To learn more about this and similar topicsERM Rally Estonia 2023 Tartu World Rally Championship World Rally Championship Estonia WRC