Viljandi Folk Festival (28-31 July) announces full lineup of artists
Text Mark Taylor
Photo Henri-Kristian Kirsip / Viljandi Folk Festival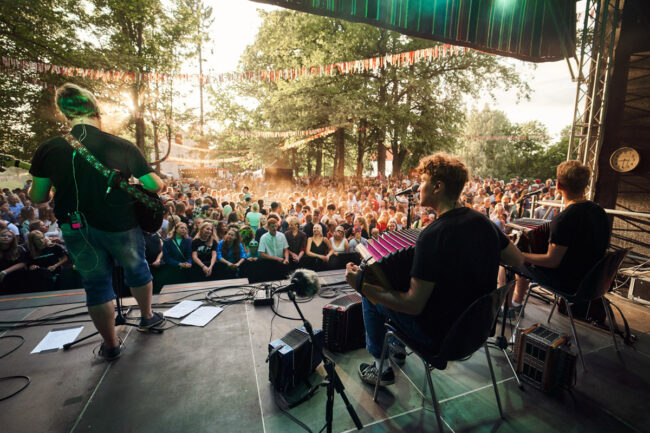 The Viljandi Folk Music Festival, which will take place from 28-31 of July this year, has now announced its full program of artists and events, including exciting foreign performers from around the world.
According to Ando Kiviberg, the head of the festival, the primary purpose of this year's festival is to value the work of performers in the Estonian language. "In fact, every traditional story has an author. Some stories will remain with us for decades or even for centuries, or they will become a tradition. We discovered the impetus for creating such an authors' program last year thanks to Jaak Johanson's memorial concert".
This year 18 foreign and 40 Estonian acts will perform at the Viljandi Folk Festival, which is now in its 29th edition. The lineup will include Estonia acts such as highly regarded pair Duo Ruut and energetic PuuLuup. The foreign acts include Góbé from Hungary with crazy energy and a magnificent stage show, as well as the dance trio Hecki from Austria. The program of this year's festival features performers from Europe, Africa, Asia, and the Americas.
For a full list of the performers, click here.
The XXIX (29th) Viljandi Folk Music Festival will take place in Viljandi Castle on July 28-31. To learn more about the festival and to buy tickets, click here.
To learn more about this and similar topicsAndo Kiviberg Duo Ruut Folk Music Folk Music Festival Viljandi Viljandi Folk Viljandi Folk Music Festival