Uno Roosvalt's exhibition "Here Under the North Nail" has opened at Pärnu Museum of New Art
Text Timo Huttunen
Photo Pärnu Museum of New Art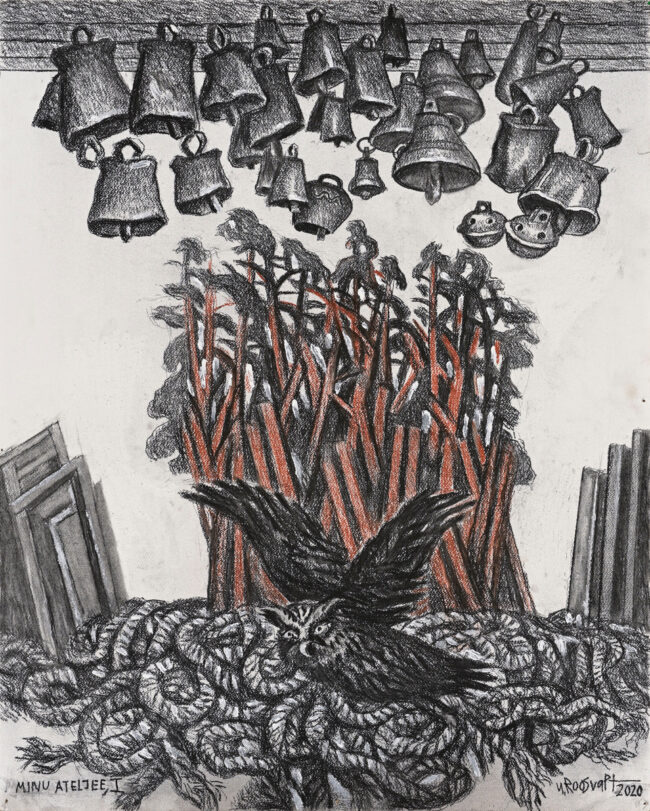 According to the museum's announcement, Eduard Wiiralt, Evald Okas and Uno Roosvalt are among the Estonian artists who have achieved mastery in depicting people. All three are also exceptionally good draftsmen. Their drawing skills are not only limited to capturing almost photographic precision with a few lines, but their works also look deep into the souls of those depicted.
Uno Roosvalt was introduced to art by Pärnu Koidula school art teacher Meeta Viks. After graduating from the Estonian Academy of Art (EKA), Roosvalt followed in the footsteps of his wife's father, Evald Okas. As a draftsman, Okas has been referred to as the Picasso of Estonia.

However, Uno Roosvalt shows with his works in this exhibition that the famous Eduard Wiiralt has been his greatest teacher and role model, even though the men's paths never crossed.
The films "Nael" (Heino Pars, 1972) and "Maised ihad" (1977) shown in connection with the exhibition aim to help young art lovers better understand the historical time and soil in which Uno Roosvalt's works have grown, and what he has to say to people.
The "Here Under the North Nail" exhibition ("Siin Põhjanaela all" in Estonian) is open at the Pärnu Museum of New Art from September 2 to 16. October 2022.
To learn more about this and similar topicsArt Art Exhibition Eduard Wiiralt EKA Evald Okas Pärnu Pärnu Museum of New Art Uno Roosvalt