The Tourest Travel Fair will be held in Tallinn in February 2022
Text Timo Huttunen
Photo Mikko Virta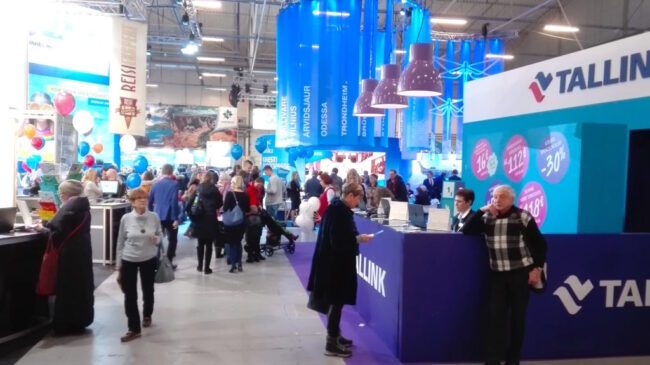 The oldest travel fair event in Estonia and the Baltics, which was cancelled last year due to the pandemic, will be held on the second weekend of February 2022 at the Estonian Fair Center in Tallinn.
Celebrating its 30th birthday, Tourest is focusing on responsible travel in the new pandemic circumstances.
The three-day fair from 11-13 February 2022 will be held at its traditional home in the Estonian Fair Center. At the event, you can safely explore travel options, get information about different destinations and buy holidays at discount prices.
"During the previous fair in February 2020, no one could have predicted that the event would have to be postponed a year later. However, people's desire to travel has not disappeared. Rather, the desire to travel is growing. But the corona situation is causing people to ask questions", said Merike Hallik, Secretary-General of the Estonian Association of Tourism Companies.
"We work hard so that people can come to the travel fair and ask professional tourist advisors as well as representatives from different countries for advice on travelling in the new circumstances," Hallik continued.
At Tourest, Estonian domestic tourism plays an important role. Among other things, local food from different regions of Estonia will be on display. Estonian provinces and several spas will tell Estonian people about holiday opportunities.
In addition to holiday and activity providers, the fair also presents various tourism support services, from travel insurance to suitcase manufacturers.
"We are hopeful and excited because the fall showed that people have regained the courage to travel", Hallik added.
To learn more about this and similar topicsEstonian Fair Center Holiday Long-distance Travel Tourest Tourism Travel Destination Travel Insurance Trip