The Tallinn Christmas Market Opens
Text and photo Timo Huttunen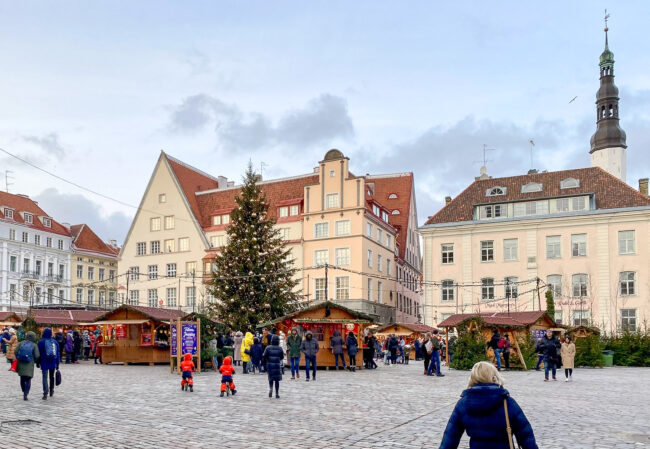 On Friday, November 26, the Christmas Market on Tallinn's Town Hall Square opened. In 2018, the Tallinn Christmas Market was chosen as the most beautiful in Europe.
The centerpiece of the market is traditionally the Christmas tree. This time, six came from the municipality of Kuusalu. In addition to the Christmas lights, about 300 different coloured baubles have been used to decorate the spruce.
The stalls of the market opened in the morning, and after sunset at 5 pm, the lights of the Christmas tree were turned on.
Instead of the Christmas train familiar from previous years, guests are now transported in the Old Town by a double-decker Christmas bus. There is a mailbox next to Santa's house too where you can send letters and gift requests to Santa.
As there are fewer tourists in Tallinn this year due to the coronavirus than before the pandemic, the Christmas market is more aimed at local residents. Therefore, the selection of food and beverages is more diverse than usual. The main part still has sales stalls offering traditional crafts, hot mulled wine and snacks.
The Tallinn Christmas Market will be open every day from 12 noon till 7 pm until January 2, 2022.
To learn more about this and similar topicsChristmas Bus Christmas Market Christmas tree Mulled Wine Old town Santa Tallinn Town Hall Square