The Tallinn Botanical Gardens invites everyone to Vitamin Day on February 4.
Text Mark Taylor
Photo Tallinn Botanical Gardens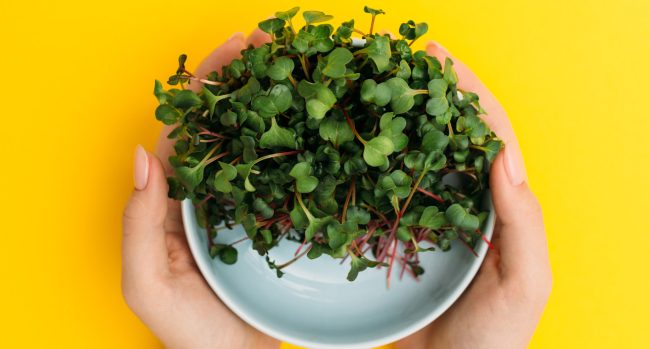 The theme day will explain how to grow microgreens – a superfood. The young plants are low in calories, yet high in protein, fibre, and various vitamins. Vitamins that are essential for the health and daily functioning of our bodies.
The programme of the day will begin with a workshop in the Palm House by OÜ Pisirohe, where you will learn about the health benefits of microgreens. In addition, you will be able to taste them and take home seeds to grow these healthy plants yourself. Participants will also be able to buy microgreens that have already been grown. The workshop will take place from 12:00-13:00 as well as 14:00-15:00
At 13:00 there will also be hour-long tours of edible plants (in Estonian and Russian) that will begin in the Palm House.
You can attend the workshops and guided tours by registering beforehand here.
Vitamin Day is part of a special programme of events to mark Tallinn's year as the European Green Capital at the Botanical Gardens.
To learn more about this and similar topicsGreen Capital of Europe 2023 Microgreens Tallinn Tallinn Botanical Gardens Tallinn European Green Capital 2023 Vitamin Day Vitamins Workshops