The 53rd government of the Republic of Estonia took office
Text Timo Huttunen
Photos Jürgen Randma, Raigo Pajula / Stenbocki maja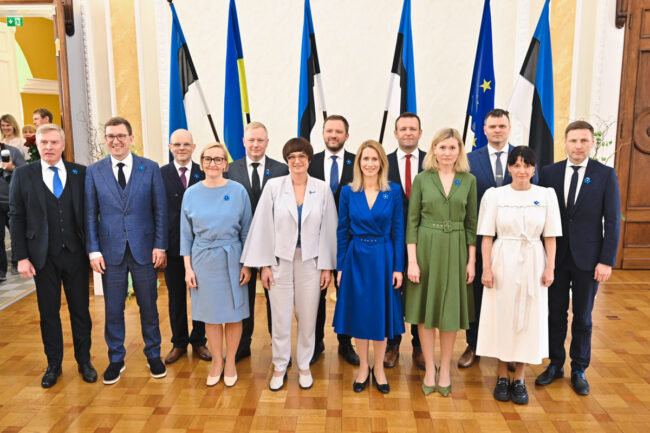 On April 17, Estonian President Alar Karis appointed the ministers of Prime Minister Kaja Kallas' new government. After this, the new ministers took an oath of office in the Riigikogu (Estonian parliament).
The right-liberal government consists of 13 members of the Reform, Eesti 200 and Social Democrat parties. There are seven ministers from the Reform Party and three ministers each from the other two parties. Five of the ministers are women and eight are men.
The coalition government have a total of 60 representatives in Estonia's 101-seat parliament.
Along with Prime Minister Kaja Kallas, climate minister Kristen Michal, culture minister Heidy Purga, defense minister Hanno Pevkur, economy and information technology minister Tiit Riisalo, education and science minister Kristina Kallas, finance minister Mart Võklaev, foreign minister Margus Tsahkna, health minister Riina Sikkut, interior minister Lauri Läänemets, justice minister Kalle Laanet, Regional Minister Madis Kallas and Social Affairs Minister Signe Riisalo, all took office yesterday.



To learn more about this and similar topicsAlar Karis Government of Estonia Kaja Kallas Oath of Office Parliament President Riigikogu