Tallinn Zoo welcomes new Snow Leopard
Text Mark Taylor
Photo Inari Leiman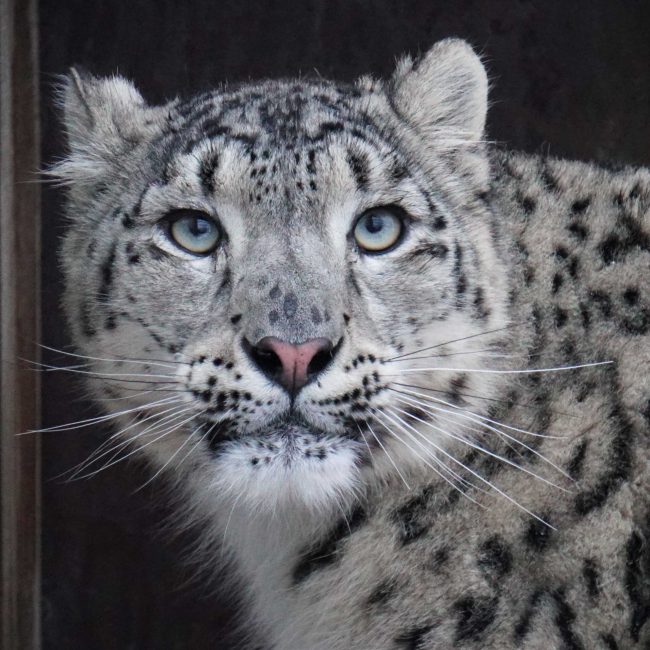 Earlier in December, Tallinn Zoo welcomed its newest arrival, an 18-month-old female snow leopard named Makalu. It is hoped that next year she may already be able to breed.
On December 17, Makalu, a one-and-a-half-year-old female snow leopard, arrived at Tallinn Zoo from Bioparc de Doué-la-Fontaine in France. The journey was tiring for the youngster and they immediately hid in the nest box in their new home. But when the people were gone, she began to explore her surroundings and ate the fresh rabbit left for her.
Three days later she was already allowed into the outdoor enclosure to discover the fresh snow. However, it will take some time for her to get used to being in an enclosure in front of visitors.
Speaking of Makala's future, Tõnis Tasane, Collection Manager at Tallinn Zoo explained. "There is a possibility we can breed during next year if all goes according to plan. Of course, the animals should suit each other as well."
Makalu is the name of the fifth-highest mountain in the world (8485 m) located in the Himalayas between Nepal and Tibet. Notorious for its steep slopes and sharp ridges, Makalu is considered one of the most complicated and difficult mountains to climb in the world.
The name Makalu derives from Sanskrit and refers to the Hindu god Shiva. When researching the parentage of the young leopard, it turned out that among her ancestors there was a snow leopard named Shiva who lived at Tallinn Zoo between 1985 and 2000.
To learn more about this and similar topicsBreeding Estonia Himalayas Makalu Snow Leopard Snow Leopard Tallinn Tallinn Zoo zoo