Tallinn Maritime Days kicks off tomorrow
Text Mark Taylor
Photo Hendrik Osula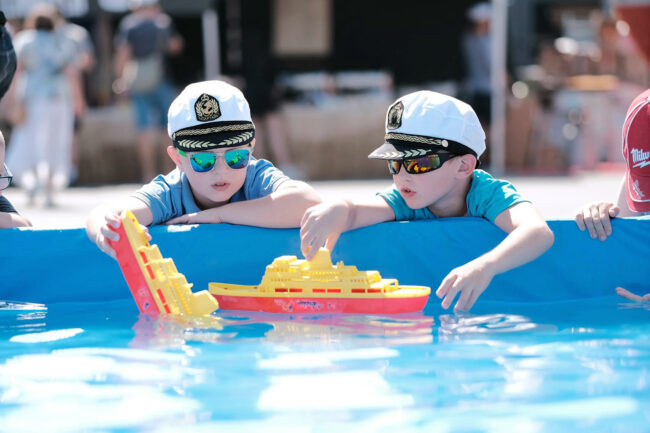 Tomorrow, July 14, will see the opening of one of the biggest events of the summer in Estonia's capital – Tallinn Maritime Days. As well as many ships descending on the city (some of which it is possible to explore and sail on), nearly 200 musical acts will perform at 3 port locations in the city over the course of three-day festival. On top of this, there will be countless activities for children, street food vendors, markets, and more.
From July 14-16 three of the capital's ports (Vanasadam, Lennusadam and Noblessner) will play host to a wide and varied program as part of Tallinn Maritime Days 2023.
"The maritime days have opened Tallinn up to the sea once more, with their years of tradition, and now the moment has come for us to expand our activities ever further out to sea. We have placed great emphasis on that this year. As a result, a sea parade, a regatta, concerts, divers cleaning the seafloor as well as sports competitions are all a part of this year's programme," said Kaarel Oja, deputy Mayor of Tallinn.
The theme of this year is "The sea is, the sea remains", which is a tribute to the late Kihnu Virve, who left her mark on Estonian folk music and maritime folklore.
At the Kihnu Virve songs of the sea concert on Sunday afternoon, beloved songs from Virve will be performed by Kukerpillid, Untsakad, Järsumäe pereansambel, Audru Jõelaevanduse Punt and Olavi Kõrre.
At the various festival stages, you will also be able to see acts such as Gameboy Tetris & Friends, Kõrsikud, Liis Lemsalu, Jüri Pootsmann, Elephants from Neptune, Ines, Inger, Minimal Wind, Terminaator, and Metsatöll over the course of the three-day festival.
All of the ports will also provide attractions for children, street food vendors, design markets and more. It will be possible to explore many of the ships visiting the harbours too, some even offering sailing trips out into Tallinn Bay. There will be a sea taxi linking the ports throughout the festival as well.
You can see the full program of Tallinn Maritime Days 2023, on the official website here.

To learn more about this and similar topicsBoats Concert Festival Maritime Days music Tallinn Tallinn Maritime Days Tallinn Maritime Days 2023