T1 Mall to receive €16 million renovation 
Text Mark Taylor
Photo Andrei Chertkov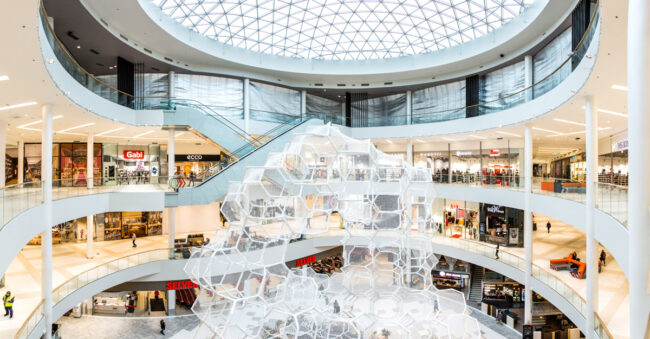 T1 Mall in Tallinn will undergo renovations costing 16 million euros. These renovations will see the outer façade changed, a new side entrance as well as internal changes to the building. The renovations, which will begin this summer, are expected to be completed by the end of 2023.
Tallinn's T1 Mall, which opened in 2020, has not had the best start, having being declared bankrupt in 2021. However, its sale to new owners for 55 million euros in April brings with it renovations and plans for a brighter future.
The renovations, which will begin this summer, will see it receive a facelift with a new and more colourful outer façade. The outdoor renovations will also include a new entrance facing the railway station for easier access for those travelling by rail.
Internally, retail space will be reduced on the first and second floors, the third floor will be allocated for hobbies, sports and beauty. This includes several sports clubs, including Nikolai Novosjolov's fencing club Le Glaive, which is expected to open in the autumn. The fourth floor will remain for entertainment.
Source ERR
To learn more about this and similar topicsEntertainment Le Glaive Nikolai Novosjolov Shopping T1 Mall T1 Mall Renovation T1 Mall Tallinn Tallinn