Summer fashion is full of bright tones and pastel dreams
Text Susanna Poikela
Photos Andrei Chertkov, Instrumentarium, Tallinna Optika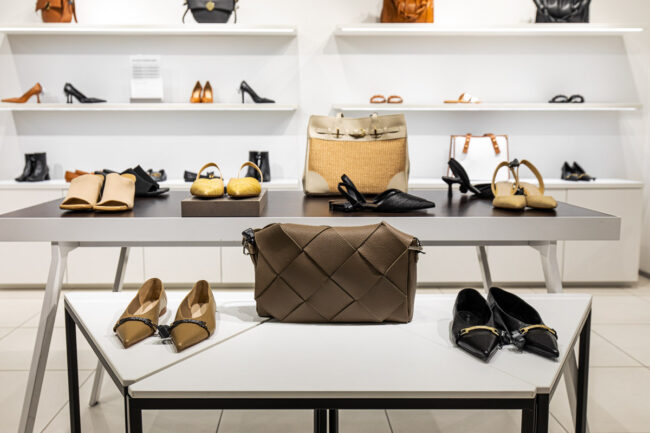 Ivo Nikkolo's shoes now show a lot of pointed tips typical of the 60's.
It's time to get rid of the quilted jacket and rejoice in the colours and playful patterns the warmer weather and sunshine bring. This summer, the fashionable colours are bright green, orange, pastel shades and neon colours. White is also a classic colour that is suitable for summer with or without bright colours. There are also subtle colours for men this summer. A lot of mint green, old pink and bright yellow have been used in clothes.
We visited the Rocca al Mare shopping center for a selection of summer clothes and accessories. Almost all the brands mentioned in the article can also be found in Kristiine Keskus and other large shopping centers and department stores in Estonia.
Estonian Ivo Nikkolo represents a restrained, classic style. The selection includes sophisticated women's clothing, shoes and accessories. The colours of the early summer collection include light green, beige, gray and light blue.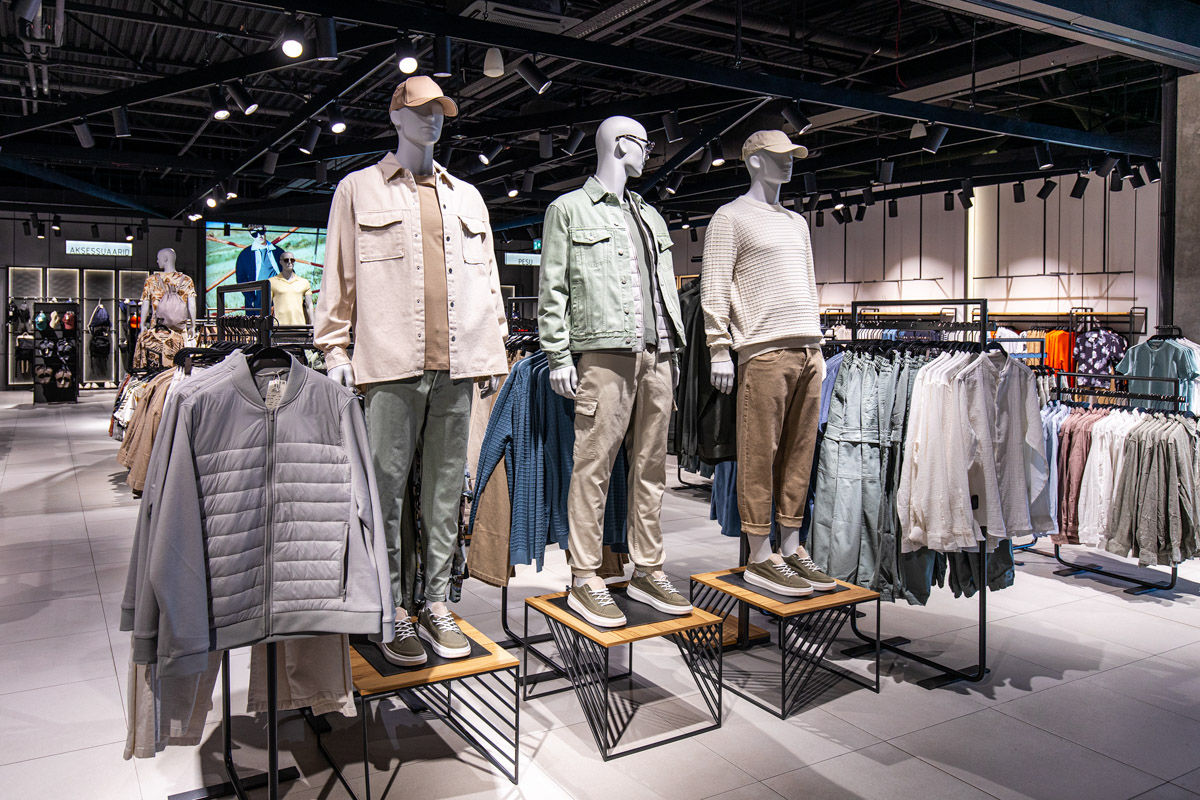 Reserved uses a lot of pastel shades in its summer collection, but you can also find neon and bright colours. If you like soft, warm tones and a casual style, head here. The men's and children's section is also large.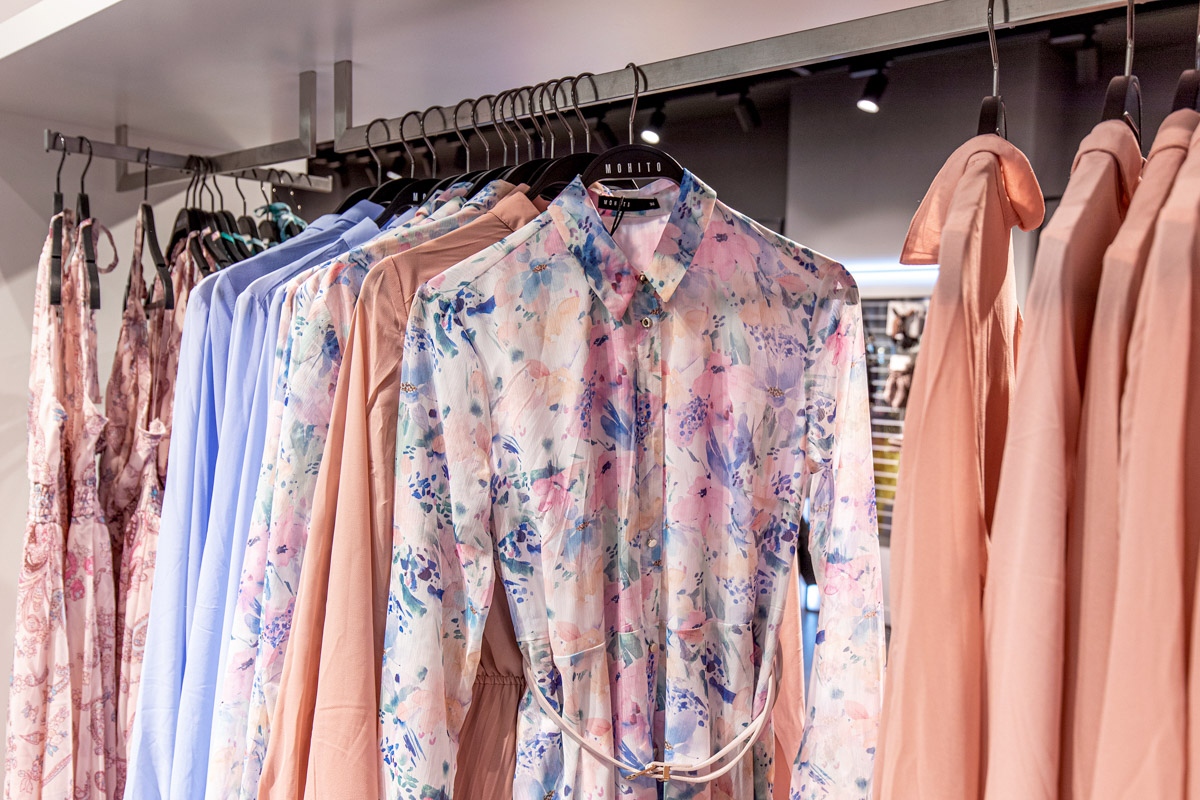 Mohito has invested in femininity in its selection. The colour scheme is dominated by different shades of pink and pastel, but you can also find bright colours. The prices are not dizzying as you can expect to find a beautiful summer dress for 30 euros.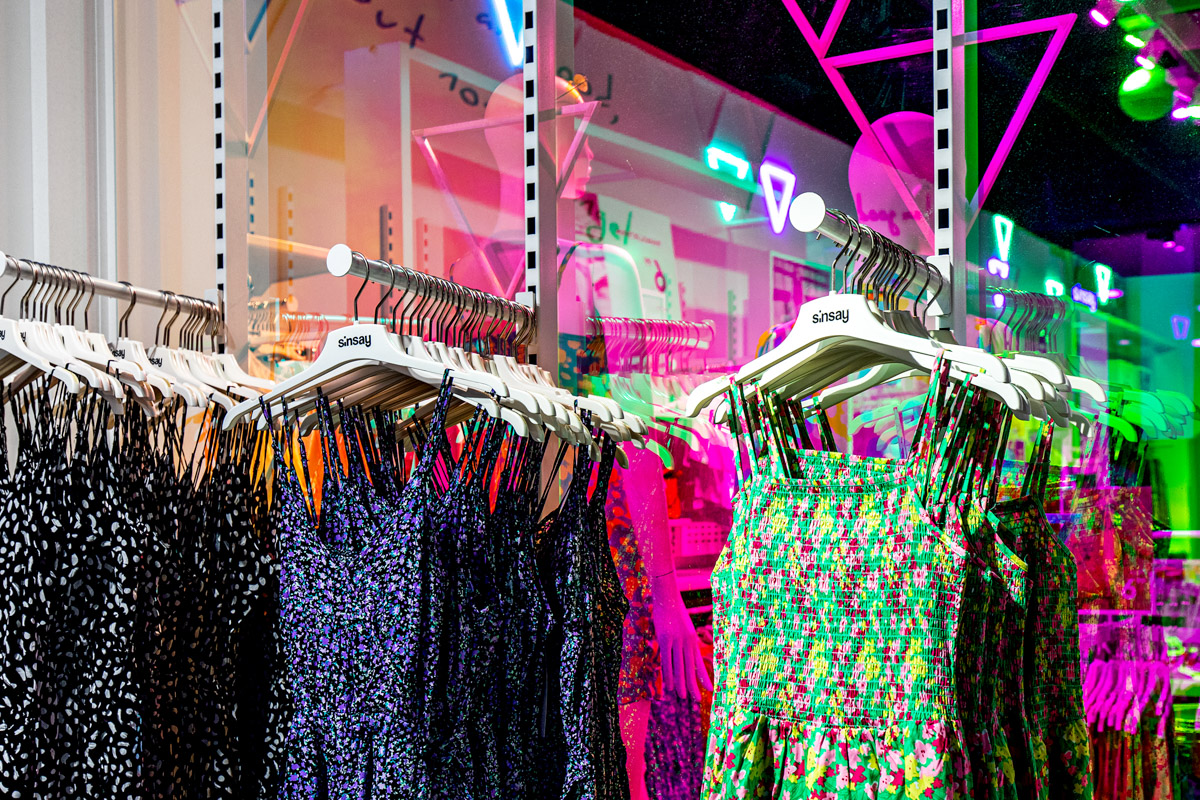 The Sinsay clothing store is bathed in bright neon colours. Right at the door, a pink and lime-green cavalcade from the summer collection draws you deeper into the store. Sinsay has taken advantage of the summer trend for neon colours in its selection. The price range of its products is from 3-25 euros.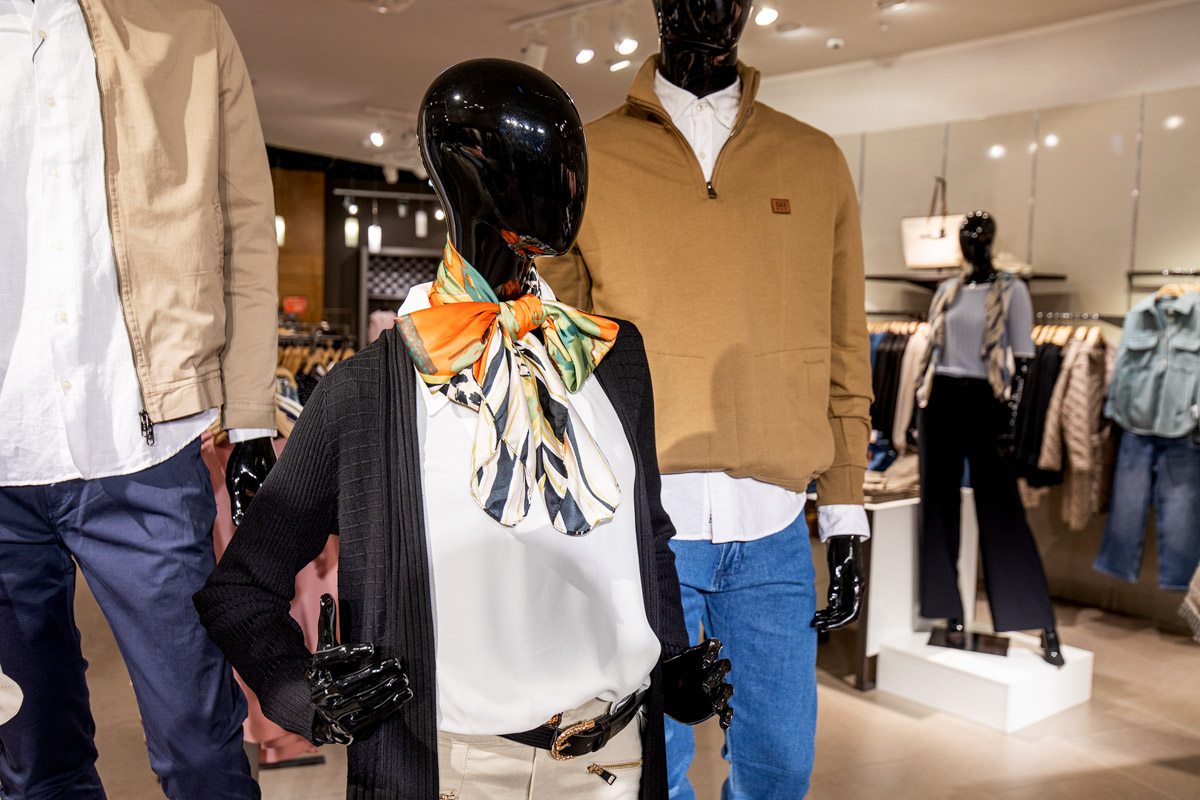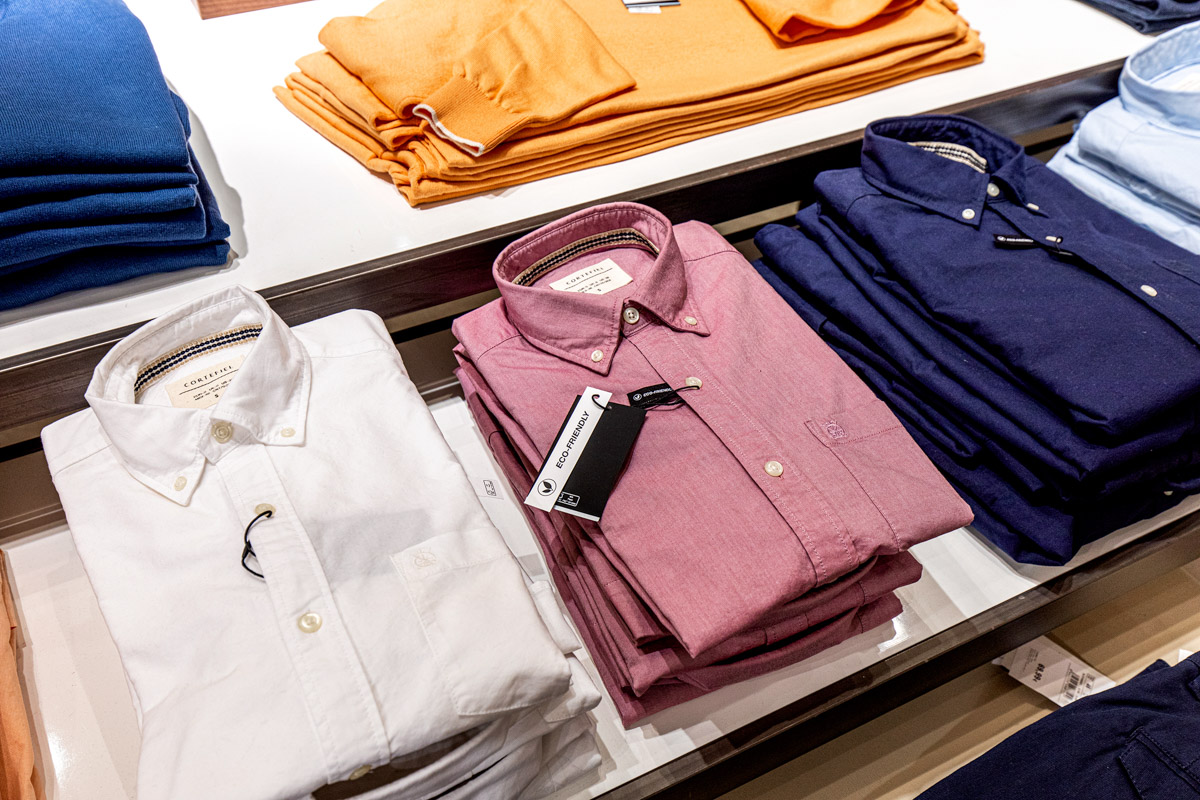 Lovers of more classic attire will find beautiful women's and men's clothing in the selection of the Spanish brand Cortefiel. The summer colours are beige, subdued orange, pastel shades and pink.
Cortefiel's own Pedro Del Hierro brand is a bit more expensive. Their stores can be found in the Rocca al Mare shopping center, Tartu Kaubamaja, as well as an outlet store in Arsenal Keskus.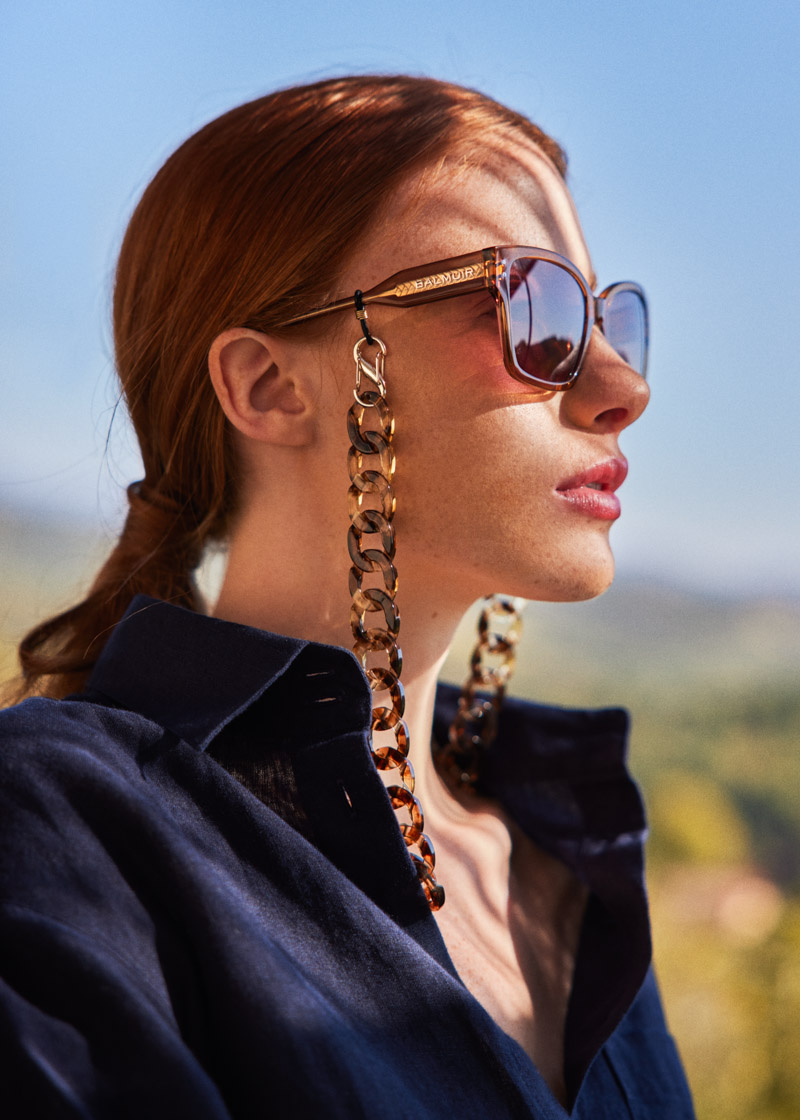 Elegant glasses and sunglasses made in an environmentally friendly way
The Finnish brand Balmuir has designed a collection of spectacles and sunglasses for Instrumentarium. The spectacles and sunglasses are made with environmentally friendly materials produced in accordance with the principles of sustainable development.
Balmuir's collection is only available in Instrumentarium's stores in Finland and Estonia. Within a few months, the products have gained great popularity on both sides of the Gulf of Finland.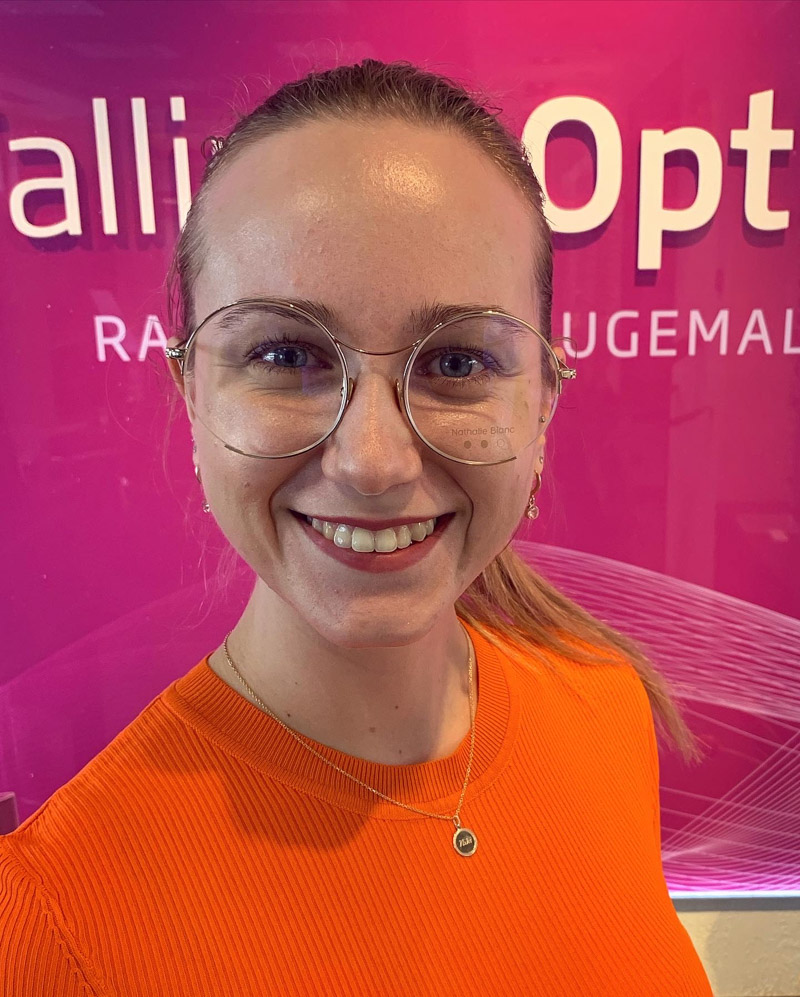 At Tallinna Optika, you will find high-quality eyeglasses and sunglasses at an affordable price. You can buy two glasses for the price of one. There is an optician on site for an eye examination, too. If necessary, the glasses can also be sent home by post if you are only on a short trip to Tallinn.
Rocca al Mare, Paldiski mnt 102, Tallinn.
Kristiine Keskus, Endla 45, Tallinn.
To learn more about this and similar topicsBalmuir Fashion Tallinn Ivo Nikkolo Kristiine keskus Reserved Rocca al Mare Shopping Tallinn Sinsay