Starship received 88 million euros in funding
Text Timo Huttunen
Photo Starship Technologies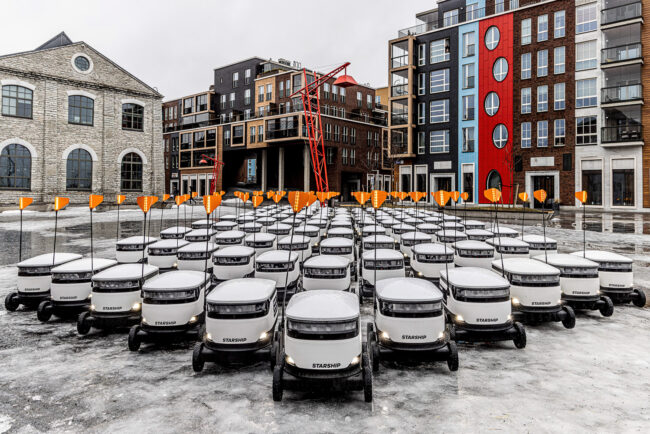 Package robot company Starship announced last week that it has raised $100 million in new funding over the past month. At the end of January, the company announced that it had received a 50 million euro loan from the European Investment Bank. Additional funding of 38 million euros was raised through an investment round for investors.
Starship Technologies was founded in 2014 by Estonians Ahti Heinla and Janus Friis. Starship parcel robots carry food and parcels. In addition to Tallinn, the company's robots operate in several American cities, among other places around the world.
With the funding now received, Starship Technologies plans to expand into new cities in Europe and North America. The company also plans to double its staff and recruit nearly 800 new employees this year.
The previous major investment round in the company was in 2019, when Starship Technologies raised 36 million euros. About 50 per cent of the company's ownership is held by Estonian investors.
According to research firm Facts & Factors, the market for parcel robots will grow by about 20 per cent a year for the next five years. By 2026, the value of the parcel robot market is estimated to be worth about $55 billion a year.
To learn more about this and similar topicsBusiness Estonia Parcel Robot Robot Robot Estonia Starship Starship Delivery Robots Starship Robots Starship Technologies