St Mary's Day Fair in Tartu today
Text Mark Taylor
Photo Rein Leib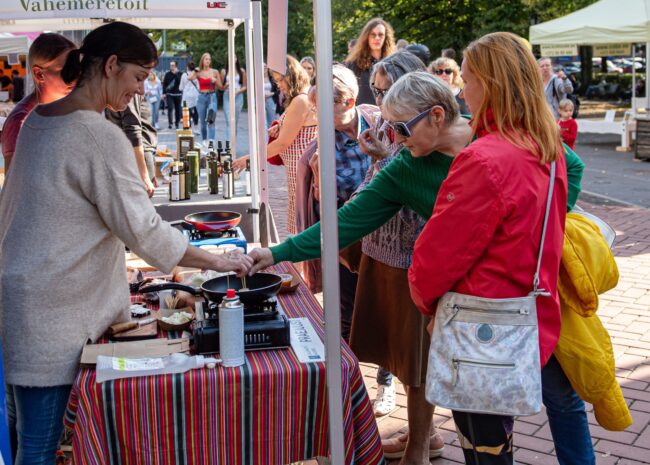 This Saturday, September 9, the annual St Mary's Day Fair (Tartu Maarjalaat in Estonian) will take place in Tartu. At the fair in the city's town hall square, local farmers will sell fruits and vegetables and master craftsman their exquisite and unique items.
The annual St Mary's Day Fair has been taking place in Tartu since 1999. The centerpiece of the fair are the agricultural products on offer from local farmers and hobby gardeners. Visitors can expect to find many stalls selling fruits and vegetables, plants (fruit trees, decorative plants, sea-buckthorn shrubs, raspberry plants, etc.), seeds and flower bulbs. You will also be able to find meat and bakery products.
Along with foods, visitors will also find Estonian master craftsman selling exquisite handicrafts and art. In total, around 300 traders are expected at the fair which will take place in the city's town hall square, Küüni tänav and Keskpark.
Tartu's St Mary's Day Fair will be open from 10 am to 6 pm.
To learn more about this and similar topicsArt Fair Food Fruit Handicrafts St Mary's Day Fair Tartu Town Hall Square