8.4.2014 | Määratlemata @en
Spring into Tallinn's nightlife!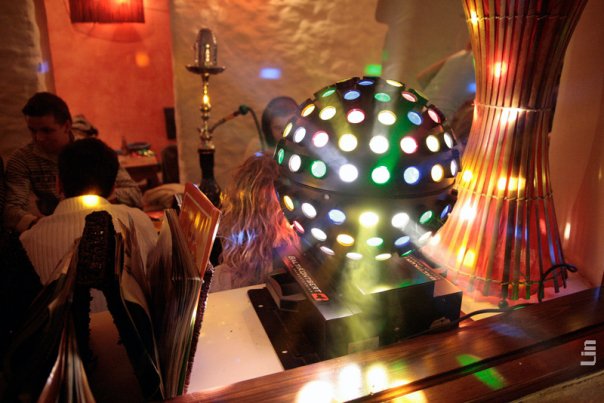 It wasn't suck a long time ago when i suggested you find your winter coats, but now it's time to put them away again as the most beautiful time of the year is finally here!The whole city starts to blossom and the streets will be more and more crowded with each passing day.With the new energy in the air, it's th eperfect time to disover Tallinn's unique nightlife hotspots!
PUDEL BAAR
Pudel Baar serves the best beers from different corners of the world and is one of the most unique beer- bars in Estonia. The Telliskivi area is known as the favourite place for artsy, so it definitely has trendy style and cosy atmosphere. It's a nice place to chill with friends before hitting the clubs or just to relax and enjoy good company.
POPULAR
Popular is one of my own personal favourite bar-restaurants in Tallinn. In the daytime, it's a great place to grab something to eat (at a reasonable price) but later in the evening it changes into this cosy, yet lively bar with comfy sofas, good music and nice flavours of shisha (arguably one of the best hookah bars in Tallinn). Every now and then, they will throw some great parties and it has a convenient location in the Old Town. Tables can be reserved as well.
KULTUURIKATEL
Kultuurikatel (or in English "Culture Cauldron") is an old power plant that serves as a venue for theatre, art performances and music concerts. It has a big garden around it that is very popular when the weather warms up, where you can enjoy a couple of beers or cocktails. It's not a typical tourist trap and if you seek a little bit culture or just something completely different then go check it out!
PÖÖNING
This little bar is located quite far away from the Old Town but definitely worth a visit! You can say it's a bit underground and more popular among a younger crowd, although everybody is welcome. There is always something going on at Pööning – they throw board game nights, karaoke nights, stand up comedies, 80s parties, costume parties, and more so you will never be bored. I love this place – it's not trying too hard to be something it's not. Everything about Pööning is chill and carefree and it's a wonderful place to make new friends!
ST. PATRICK'S
There are five different locations in Tallinn. The most recent one is in Pirita with an amazing sea view to watch a sunset, and others around the town centre and Old Town. St. Patrick's offers you a nice meal with a low price and a great selection of drinks. It's not exactly a "real" Irish pub but definitely a nice place to go if you want to grab something to eat, throw a warm-up party or just get together with friends for a drink or two.
Suur-Karja 8, Tallinn Old Town
Vana-Posti 7, Tallinn Old Town
To learn more about this and similar topics