18.5.2017 | Määratlemata @en
A Youthful City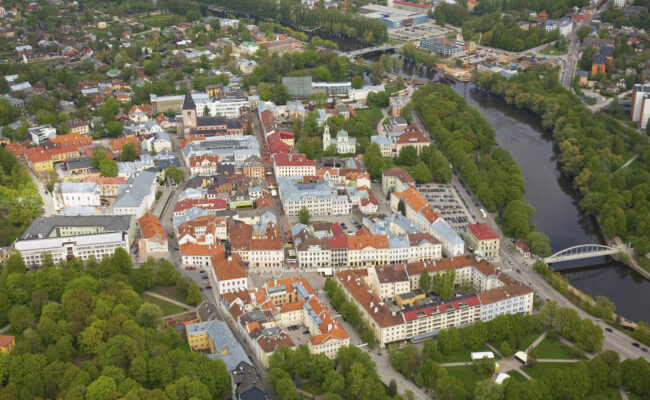 Tartu, Estonia, Europe
Tartu is the second largest town in Estonia and is best known for being the student capital. 
The University of Tartu was established in 1632 by the Swedish king and ever since has been a place where the brightest minds, both local and international gather.
The most famous meeting spot for locals is the statue of Kissing Students, in front of Tartu Town Hall, a great place to start your tour of the city. Right next to the Town Hall Square is Rüütli Street, with souvenir shops and an array of cafés and restaurants. In the evenings, this is where you'll find the nightlife. Enjoy a glass of wine in places like Vein ja Vine (Rüütli 8) or Säde (Rüütli 4).
The best view of the city can be found on the top of Toomemägi Hill from one of the towers of the Tartu Cathedral, which also houses the University of Tartu museum.
Although most of the historical attractions are located in the Old Town, it is worth exploring the neighbourhoods situated a bit further from the centre. Tartu's main attraction became the Estonian National Museum (Muuseumi 2) when it opened its doors in October 2016. Located a few kilometres from the city centre, the museum introduces Estonia, its culture, as well as Finno-Ugric culture. If you only make it to one place in Tartu, then this new museum should be it.
The Ahhaa Science Centre (Sadama 1), located in the city centre, is already well-known to many visitors, though the exhibitions are always changing. For those travelling with children, Ahhaa is a great place to visit for both young and old.
The Estonian Museum of Agriculture (Pargi 4) is located in the neighbouring town of Ülenurme where you will some more great exhibitions. Located inside the Ülenurme Manor buildings, the museum offers a glimpse at the manor grounds in their heyday. The 15 museum buildings have different displays about agriculture and its machinery.
If you are interested in wooden architecture and the smell of a burning stove reminds you of home, head either to Supilinn (Soup town), which earned its name from the streets being named after vegetables and fruit or to Karlova, located on the other side of the centre. This neighbourhood should also be on the map for coffee lovers as it is the home of Karlova Kohv (Tähe 63), which is a roastery and a café. On the same street you can also find the prettiest cupcakes in town in Tassikoogid (Tähe 21) and Barlova (Tähe 29) – a bar in Karlova and the Italian home you didn't know you had.
If however you want to see a part of the industrial Soviet heritage, take a walk up Riia Street to Aparaaditehas (Kastani 42), an old factory complex now a home for local creatives, hosts events and trendy restaurants.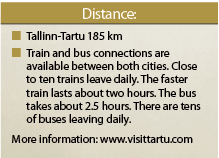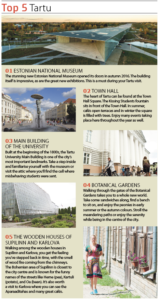 Click on the address to see the location.
TEXT KRISTINA LUPP, PHOTOS ANDREI CHERTKOV, TIIT GRIHIN, ERIK RIIKOJA, MEELIS LOKK, LIINA LAURIKAINEN, JAAK NILSON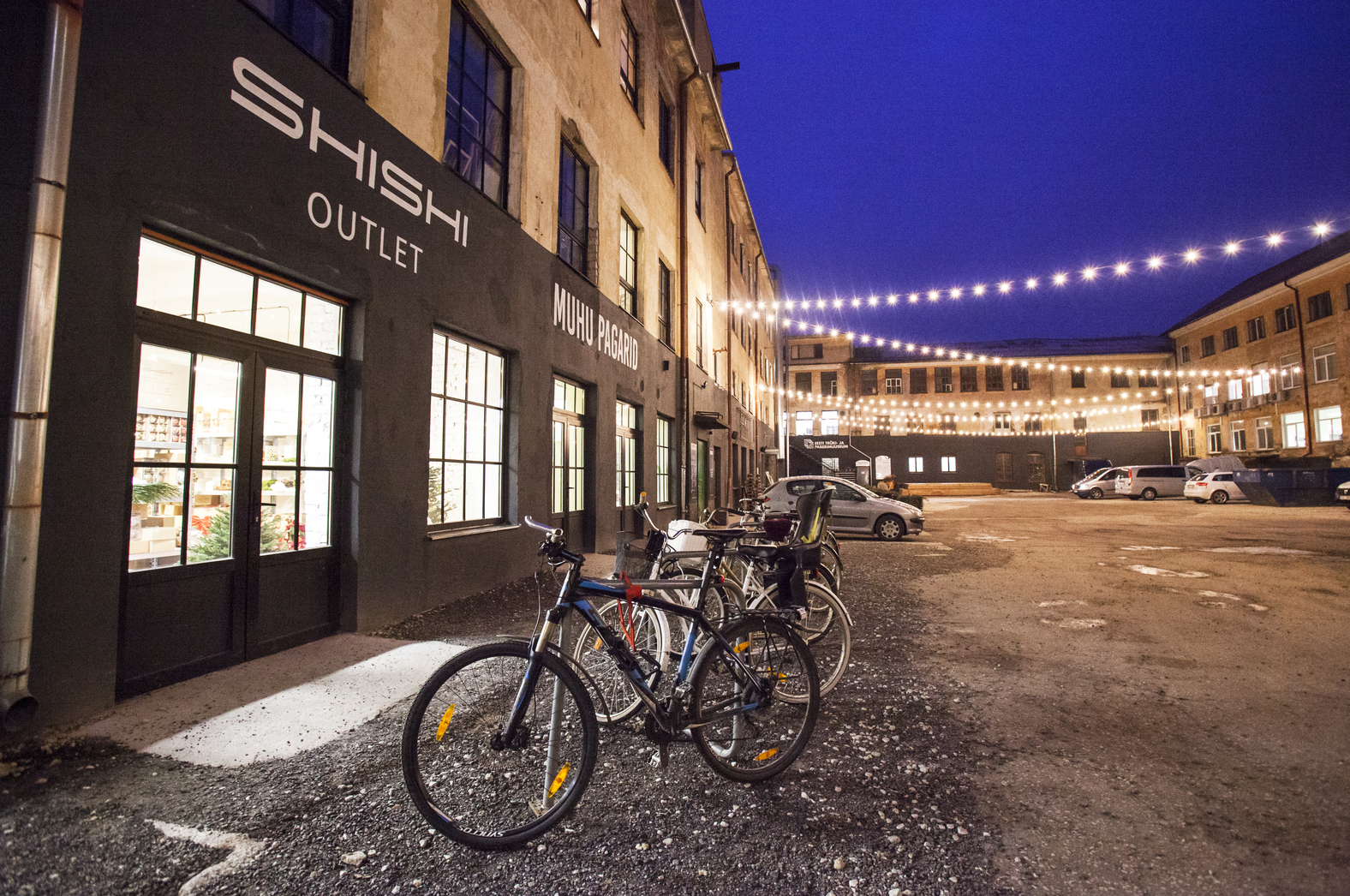 To learn more about this and similar topics