Spotlight: STOCKMANN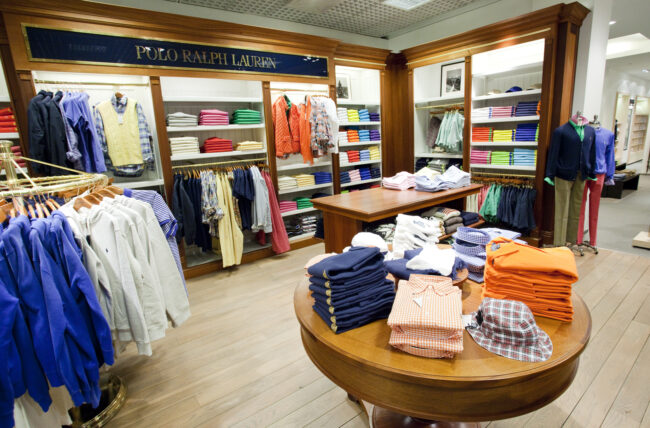 stockmann, tallinn, estonia, department store, food, women's apparel, men's apparel, shoes, shopping, appliances, golf
Stockmann department store in Tallinn opened in 1993, and in 1996 the full sized department store was opened. By 2000 it expanded to be the largest department store in the Baltic States. It is a Finnish company that has been in business since the late 1800s, and now has locations in Latvia and Russia.
Ask any ex-pat in Tallinn where they buy their meat, and the answer will most likely be Stockmann. In fact, this is the place to go for many hard-to-find items. While slightly more expensive than some other stores in Tallinn, Stockmann offers top quality products and brands. The food department is impressive, with an excellent prepared foods counter, fresh meat and fish, and much more.
Tourists will be interested in many of the other departments this five-story store has to offer. The main floor houses the cosmetics, delicatessen, flower shop, and deli. The second floor is full of stylish men's and children's fashions, as well as an internet café. Ladies clothing, including footwear and handbags can be found on the third floor.
Children will be entertained on the fourth floor with clothing, shoes, and toys. Mum and Dad will not be too far away either –the electronics and appliances are located on the same floor. The fifth floor has a little bit of everything: a children's play corner, restaurant, beauty salon, dry cleaners, travel agent, optician, Piletilevi ticket kiosk, as well as the impressive Weir Golf store and studio. Stockmann truly is the one stop shop.
The Stockmann Outlet can be found in the Rocca al Mare Shopping Centre. You can find discounted items from the company's stores in Tallinn and Riga.
Parking is available in the parking structure located next to the main building. The entrance is off of Liivalaia. Stockmann loyalty customers receive 1hour free parking with proof of purchase. For all other customers, the parking rate is 0,80€/15 minutes.
Location
Stockmann
Liivalaia 53, Tallinn, B3 www.stockmann.ee
TEXT: KRISTINA LUPP, PHOTOS: ANDREI CHERTKOV
To learn more about this and similar topics