Sales declining at Estonian supermarket e-stores – are these services at risk?
Text Mark Taylor
Photo Andrei Chertkov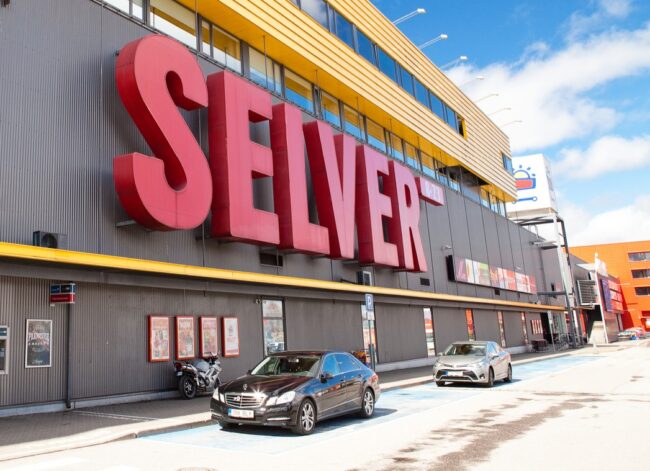 During the peak of the pandemic, Estonian supermarket e-stores saw huge increases in sales. However, as the pandemic has reduced in significance throughout this year, so have online sales. With a worsening economic climate and Estonian e-supermarkets still reporting losses, are these services sustainable?
In August this year, the supermarket chain Coop announced it would be closing its e-store service for residents in Tallinn, Harjumaa and Pärnu, citing that the costs of running the service outweighed the profits earned from sales. In short, they were losing money.
This comes just a year or so on from the height of the pandemic, when e-stores in Estonia were seeing record sales, sometimes in excess of 4-5x what they were before the pandemic. However, as coronavirus restrictions, case numbers, and the relevance of the pandemic have waned as this year has gone on, so have sales at e-stores.
As Kristjan Anderson, head of business accounting at Selver AS explains, "all e-commerce businesses have noticed that demand is starting to decline. The first months of decline were based on (a comparison with) the very high growth figures of the previous year, so we were not able to exceed them. That's why the vast majority of e-retailers then experienced quite a noticeable setback in the figures for the second quarter of this year when compared to last year. They varied between 20 and 50 per cent, depending on the sector at the time".
The importance of the pandemic on e-store sales is something that Helen Lednei, e-commerce format manager at Rimi explained in further detail. "As soon as it (the pandemic) starts being talked about more in the media, and some restrictions come in, the number of e-store customers increases immediately."
Along with falling sales, Estonian supermarket e-stores have two big hurdles to overcome; the economy and the fact that their services are currently not profitable. Regarding the latter, Lednei pointed out that "today we are in the red, and we know that other retailers are also, but we have only been on the market for two years and the investments we have made in the development of the e-store need to be recouped. We need to find more efficient ways of doing things."
However, "certain points of high demand have proven that it can be done profitably" according to Anderson. Both Rimi and Selver have confirmed that they intend to carry on e-store services for these reasons, but with the withdrawal of Coop from certain areas of the country, growing costs, and reduced sales there is one question – can they be made profitable or will they close before it is possible?
Source ERR
To learn more about this and similar topicsCoop e-store Economy Pandemic Rimi Sales Selver supermarket