Prisma: Shopping trends changed this Christmas
Text Mark Taylor
Photo Olde Hansa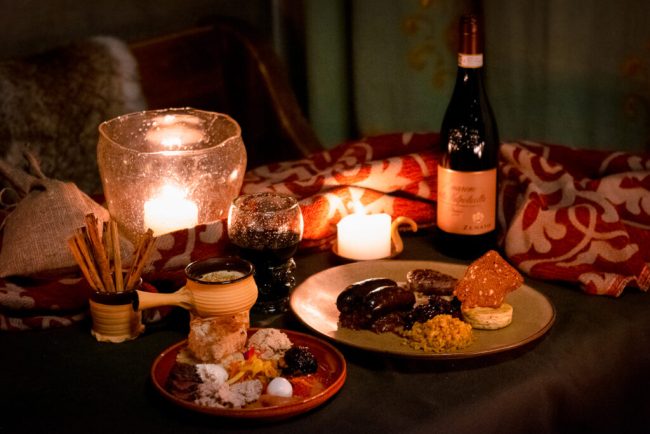 Mandarins were popular this Christmas, but the trend for salmon fillets, which had been growing over recent years receded as people turned towards simpler foods, as a result of the rising cost of living.
According to Terje Sahk, head of Prisma Peremarket's dry goods department, inflation and the rising cost of living have affected consumer behaviour when it comes to people's Christmas menu choices.
"While in previous years we noticed a deepening of the new trend, that you can find more and more fish on the Christmas dinner table, especially red fish, this year salmon didn't appear as often anymore. People bought simple foods like potatoes, eggs, and a smaller amount of salmon, pork and ground beef, which have grown in popularity," she added.
Sales of mandarins and clementines significantly exceeded last year's sales at Prisma, which was supported by a favourable price. Alcohol-free mulled wine was the best-selling Christmas drink.
"Moomin mugs and Legos, homeware such as fryers and pans, speakers and battery banks were popular as gifts. This year, practical gifts were preferred and thought was given to what the recipient of the gift might need. Apparently, more gifts were given together with families and groups of friends," explained Merit Uus, consumer goods division group manager at Prisma Peremarket.
The popularity of handicrafts was also noticeable. For example, more yarn was bought in December than last year.
This year's busiest day in terms of Christmas food and other purchases was right before Christmas on December 23rd.
Prisma, which has been operating in Estonia since the year 2000, has 14 supermarkets across the country.
To learn more about this and similar topicsChristmas Food Christmas Food Estonia Christmas Menu Mandarin Prisma Prisma Peremarket Salmon