Prisma: over 40% of people buy the cheapest eggs
Text Mark Taylor
Photo Cara Beth Buie / Unsplash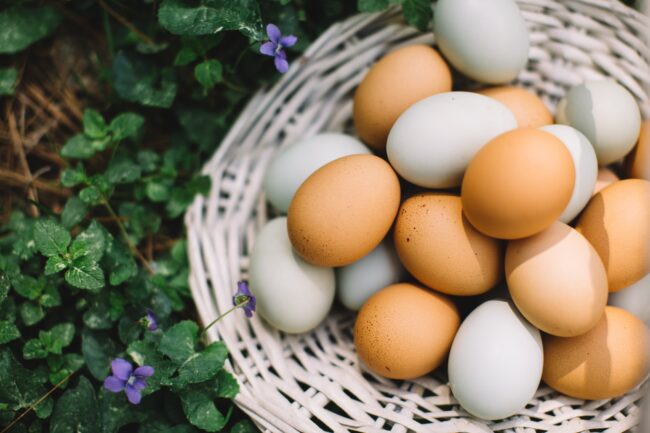 The egg is a major symbol of Easter, with it being popular in the form of both chicken and chocolate eggs. However, with inflation still high, 42 per percent of people in Estonia are choosing the cheapest available eggs according to a survey conducted by supermarket chain Prisma.
"We have seen significant price sensitivity in consumer behaviour for almost a year now, and this also affects the purchase of holiday goods. The egg is a symbol of Easter sales, and the sale of both chicken eggs and egg-shaped sweets increases significantly before and during the holidays, but customers monitor the price level of goods when making a purchase decision," explained Kaimo Niitaru, director of assortment and procurement at Prisma Peremarket.
According to the survey conducted by the supermarket chain, 42 per cent of respondents make a choice based on price, followed by 27 per cent of respondents who choose eggs from free-range chickens and then 9 per cent of respondents who prefer organic eggs.
When shopping for Easter, the colour of the chicken eggs is also an important criterion for some, with 38 per cent of the respondents saying that they choose white eggs at Easter.
"Customers appreciate eggs in Estonia, and 96 per cent of the names in the egg selection in our stores are local products," said Niitaru. With all free-range and organic chicken eggs offered at Prisma being of Estonian origin.
In 2022, the sale of eggs from cage-free chickens in Prisma increased by 4 per cent. "The increase in the purchase of eggs from cage-free chickens would have been even higher year-on-year, if this product group had not undergone a significant price increase last year," Niitaru noted.
A total of 15,687 Prisma customers participated in the survey between March 6 and 15.
Prisma has been operating in Estonia since 2000 and has a total of 14 stores across Estonia. The supermarket chain has also been shown to have the cheapest prices in Postimees shopping cart research on multiple occasions.
To learn more about this and similar topicsChicken Eggs Chocolate Eggs Easter Easter Eggs Eggs Organic Eggs Prisma supermarket