PetCity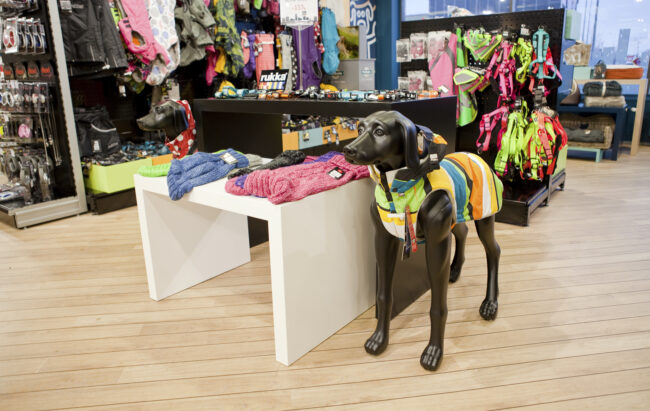 Tallinn's one-stop-shop for all your pet needs.
PetCity is not your average pet centre. While they offer everything you might need for your pet like food and accessories, it's the extra services that make this centre one of a kind in Tallinn and in Scandinavia.
First, PetCity has an instore veterinary clinic and groomers. After the renovations were completed at the end of January, the PetCity Clinic offers a wide range of medical services for pets from daily to intensive care, including emergency care, treatment and diagnostics of internal diseases, surgical procedures, dental care, check-ups, disease prevention and monitoring of the treatment of long term conditions by a team of friendly and professional specialists and doctors. PetCity's veterinarians also perform surgeries, which wasn't possible in such a clinic in Estonia before.
Expert groomers will have your pet looking better than ever after a visit. They use only the best equipment and natural ecological
products like Derbe Natural Pet and Bio-Broom. In addition to grooming, your pet will enjoy a relaxing massage.
PetCity also offers obedience training in their Royal Canin Arena. This 400 square metre training area can be rented out on an hourly basis.
And that's not all, if you're going away and need somewhere for your pet to stay, PetCity has a pet hotel that can accommodate your pet while you're away. You can be sure that your pet will receive the best care and exercise in the Royal Canin Arena while you're away. In every kennel there are cameras, so you check in on your pet online whenever you like.
Prices and more information can be found on their website: www.petcity.ee
Location
PetCity Rannamõisa pet centre
Rannamõisa tee 8, Tallinn
www.petcity.ee

Click on the address to see the location.
TEXT KRISTINA LUPP, PHOTOS ANDREI CHERTKOV
To learn more about this and similar topics