Oktoberfest comes to town
Text Susanna Poikela
Photo Brit Maria Tael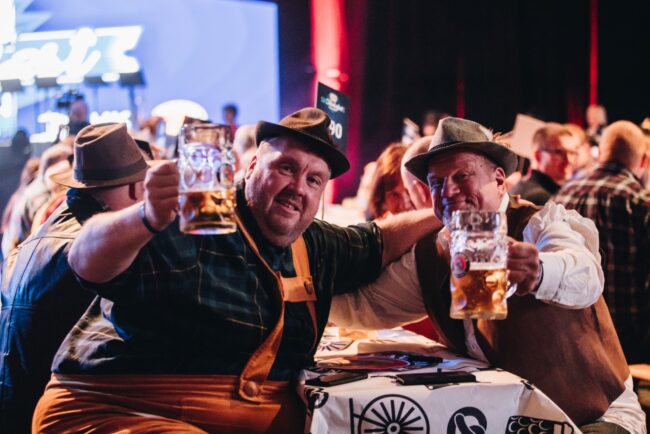 The German and Baltic Chamber of Commerce, Nordic Catering and Unibet Arena are organising "Oktoberfest" for the second year in a row. On Friday, October 13, the Unibet Arena in Tallinn will be filled with beer kegs, authentic Bavarian delicacies and entertainment.
Beer from the famous Paulaner brewery is being brought directly from Munich and bratwursts, schnitzels and more will be on the menu for when you start to get puckish. Don't worry if your lederhosen or dirndl are in the wash, either. This is because you can rent them on-site.
In the classic spirit of Oktoberfest, there will be live music, games, and dancing a plenty. The Estonian band Kukerpillid will be the main performers of the day and DJ Kristo Rajasaare will perform at the after beer party among others.
Admission tickets can be bought either individually or by the table if you want to go with a group of friends. Both varieties of tickets can be bought directly on the Oktoberfest website, where you can also find out more about the event, beers and food.
To learn more about this and similar topicsbeer Beer Festival German and Baltic Chamber of Commerce Kukerpillid Nordic Catering OktoberFest Paulaner Unibet Arena