New Exhibition opens at Põhjala Tehas in Tallinn
Text Mark Taylor
Photo event organizer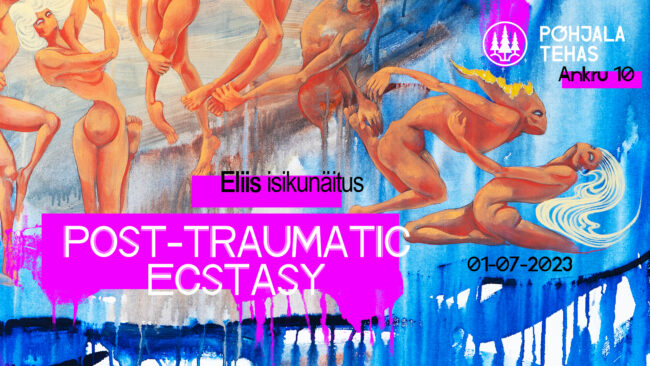 A solo exhibition by artist Eliis Kuusk has opened at Põhjala Tehas in Tallinn. The exhibition, the vibrant colours of which contrast with the industrial atmosphere of the new Ankru 10 building, will have an official opening event on July 7.
On July 1, an exhibition entitled "Post-traumatic ecstasy" opened at the new Ankru 10 building in Põhjala Tehas in Tallinn.
The exhibition consists of paintings, which all share the same pairs of opposites: dark and light, motion and stillness, freedom and constraint, stress and ecstasy. The works are very deeply influenced by the subconscious, alchemy, psychology and the contradictions that the artist, Eliis Kuusk, sees in society.
Eliis Kuusk is an Estonian surrealist painter, who graduated from the University of Arts London and the Royal College of Arts. Kuusk also worked as a 2D VFX artist for UNIT Film & TV before returning to Estonia. Her style is almost a counter-reaction to the pixel-perfect and realistic world of film and photography.
"Post-traumatic ecstasy", which is her second solo exhibition, will be open most days from 9 am to 8 pm (Closed on 06.07, 08.07, 11.07). The closing date of the exhibition is a secret.
To learn more about this and similar topicsArt Artist Eliis Kuusk Exhibition Painter põhjala tehas Surreal