New brand stores to open in Viru Keskus
Text Timo Huttunen
Photo Viru Keskus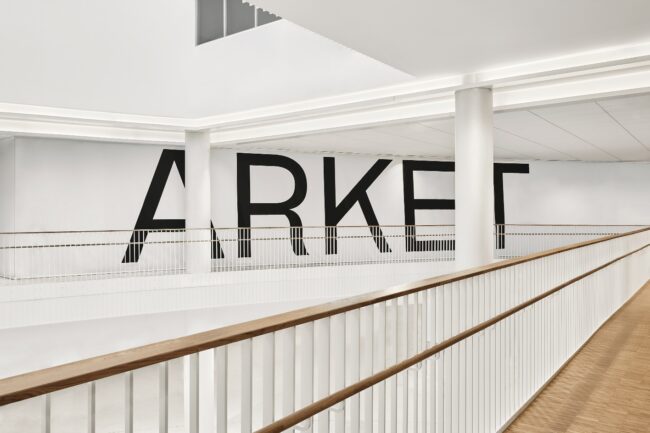 In May, Viru Keskus, which has undergone a thorough renovation, will see the opening of a new branded store that has not been seen in the Baltic region until now.
Scandinavian minimalist and high-quality fashion brand ARKET will open its first store in the Baltics in Viru Keskus. Pinko, Adidas Originals, Under Armour, Guess by Marciano and several other popular brand stores have already opened their doors.
"In renovating the center, we set the goal of bringing new and exciting brands to the Estonian market. Although many new brand stores will be moving into Viru Center in the coming months, I warmly recommend getting to know the spring collections of the stores that have already opened. We want to offer tens of thousands of people every day one of the best shopping experiences in Estonia," said Gertti Kogermann, CEO Viru Keskus.
The ARKET store is the first in Eastern Europe to offer fashion collections for women, men and also the smallest in the family. The fashion products are complemented by a selection of home furnishing products and a cafe, which is developed by the award-winning Swedish chef Martin Berg. The goal of the cafe is to encourage sustainable consumption, so the cafe serves organic coffee and has an extensive vegetarian menu as well as seasonal pastries and foods. The cafe will also have a great view of the Old Town.
"Sustainable development is a direction we want to develop both at the center and store level. Viru Keskus is today the most responsible shopping centre in the Baltics. This is confirmed by the LEED platinum level, which is the highest possible international recognition for environmental friendliness. We are constantly developing all activities related to saving resources in cooperation with the best in Estonia and the world with brands," adds Gertti Kogermann.
To learn more about this and similar topicsAdidas Originals ARKET Guess Shopping Shopping Centre Under Armour Viru Keskus