New art exhibition opens today at Jõhvi city gallery
Text Mark Taylor
Photo event organizer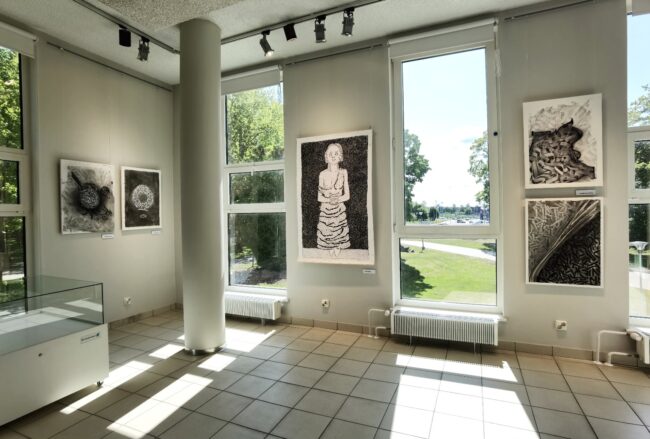 A new exhibition entitled "SYMBOL 4" will open today at 4 pm at Jõhvi Linnagalerii (Jõhvi city gallery). The exhibition showcases the latest works of the SYMBOL 4 union of artists, which includes Eduard Zentsik. The exhibition will remain open until June 29.
SYMBOL 4 is a union of artists with a single conceptual vision – the aesthetics of symbolism and avant-garde. The collective includes the artists Eduard Zentsik, Yury Khorev, Vadim Yerokhin, Igor Gordin, Olga Tjurina, Vladimir Kopilov, and Boris Uvarov.
The exhibition will see the artists present their latest works in what is an ever-changing world. What does their art say about the current state of the world in which we live and how differently do they interpret it from you or me?
The exhibition "SYMBOL 4" will remain open at Jõhvi Linnagalerii until June 29.
To learn more about this and similar topicsArt Art Exhibition Avant-garde Eduard Zentsik Jõhvi Jõhvi Linnagalerii SYMBOL 4 Symbolism