Narva Tantuspidu this Saturday
Text Mark Taylor
Photo Andrei Chertkov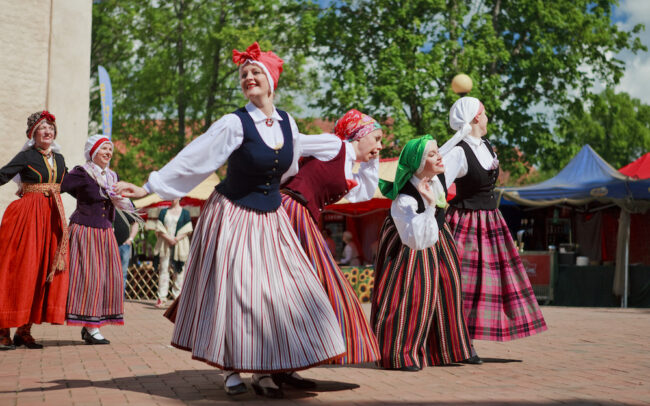 Tantsupidu will return to Narva for the first time in 30 years this Saturday. As well as traditional Estonian folk dancing groups, there will also be performances from Jewish and Tatar ethnic groups at the event in the city's EV 100 park.
This Saturday, September 16, more than 7000 traditional folk dancers are expected in Ida-Virumaa to perform at Narva Tantsupidu (Narva Dance Party in English) 2023.
Narva Tantsupidu is unique in that the festival will be attended not only by groups performing Estonian folk dances, but also by cultural minorities living in Narva and the county. This year, folk dances of both the Jewish and Tatar societies are planned.
"This is a very important and historic event for Narva, because no Estonian dance festival has taken place in our city in the last 30 years," commented Artjom Poljak, the organiser of the event.
The event which will begin at 3 pm on Saturday, September 16, in the city's EV 100 park, is dedicated to the 105th anniversary of the Republic of Estonia.
You can learn more about the festival and full programme for the day on the official website (in Estonian) here.
To learn more about this and similar topicsFolk Dancing Ida-Virumaa Jewish Narva Narva EV 100 park Narva Tansupidu Tansupidu