Maiden's Tower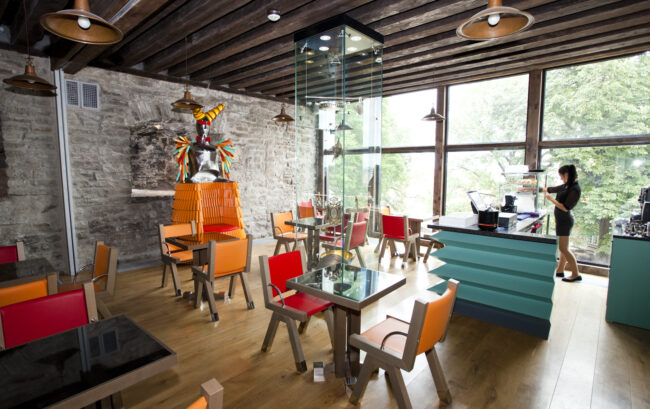 Recently renovated and opened to the public earlier this summer, Neitsitorn is one of the 20 surviving towers of the Old Town's fortification wall.
The history of the tower (Meghede torne) dates back to the 1300s. The Maiden's Tower was erected between 1370-1373 when the wall was built in the Danish King's Garden. During the Livonian War (1558-1583) the tower was damaged and thus lost its military functions. From 1842-1960 the tower was used as a residence and was even home to one of Estonia's top architects Karl Burman after World War Two.
In 1981 a café was opened inside the tower and then closed in the 1990s. Following many years of neglect and its eventual closing, the Maiden's Town Museum and Café is once again open for business. After two years of renovations and visitors can enjoy a a great café, and one of the best views of Tallinn. The tower is adjacent to the Kiek in de kök tower.
Location
Maiden's Tower Museum and Café (Neitsitorn muuseum ja kohvik)
Lühike jalg 9a, Tallinn Old Town
TEXT KRISTINA LUPP, PHOTOS ANDREI CHERTKOV
To learn more about this and similar topics