Lowest number of cinema visits in 16 years in 2021
Text Mark Taylor
Photo Andrei Chertkov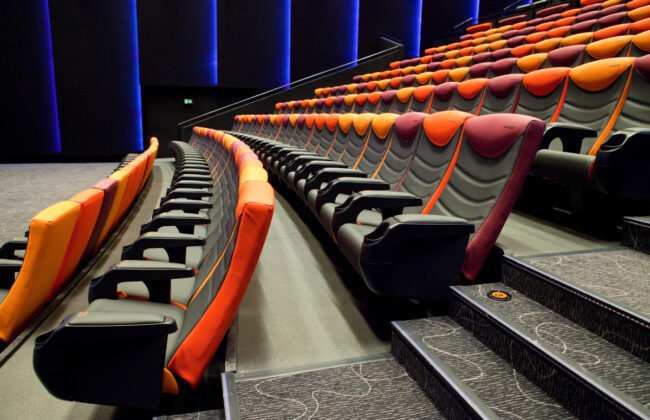 In 2021, the number of cinema visits fell to 1.39 million, or about 1 cinema visit per year for residents of Estonia. Before the pandemic, in 2019, this figure was almost 4 million.
"Last year's cinema attendance was the lowest in the past 16 years. The number of cinema admissions was last in the same range in 2005 and 2006. While the number of visits to cinemas in 2019 was nearly 3.7 million, last year it was close to 1.4 million, which means that compared with the pre-pandemic period, the number of visits has dropped by 2.3 million, or 2.7 times," explained Erik Lest, an analyst at Statistics Estonia.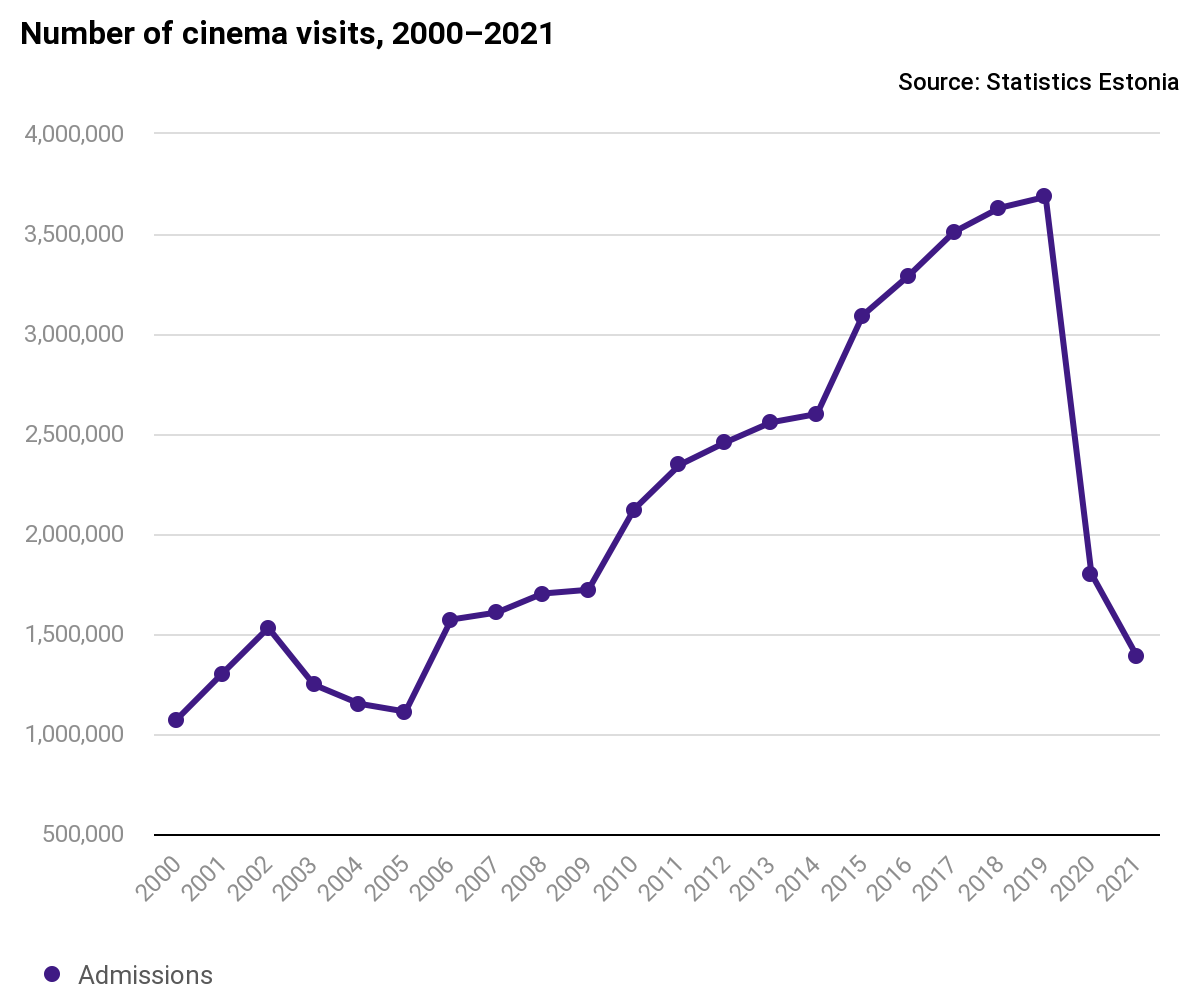 By far the most popular film in cinemas in 2021 was No Time to Die of the James Bond series, which was seen 98,095 times and grossed nearly 640 thousand euros. It was followed by Fast & Furious 9, and the science fiction film Dune, based on the novel by Frank Herbert, with 56,555 and 53,545 admissions respectively. Among Estonian films, the feature film Estonian Funeral, based on the play of the same name by Andrus Kivirähk, topped the list last year with 43,083 admissions.
According to the Lest, social isolation, cautiousness, and fewer opportunities to participate in cultural activities have led Estonians to find alternative forms of entertainment to the cinema. "The use of streaming platforms such as Netflix, Elisa Hub, Jupiter or Viaplay, which gained popularity during the pandemic, seems to have had an impact on cinema attendance," said Lest.
To learn more about this and similar topicsCinema Cinema Attendance Statistics Estonia Elisa Hub Estonian Cinema 2021 Jupiter Netflix Viaplay