Kaja Kallas announced as European of the Year
Text Mark Taylor
Photo © Euroopa Liit 2023 / Fotograaf Raigo Pajula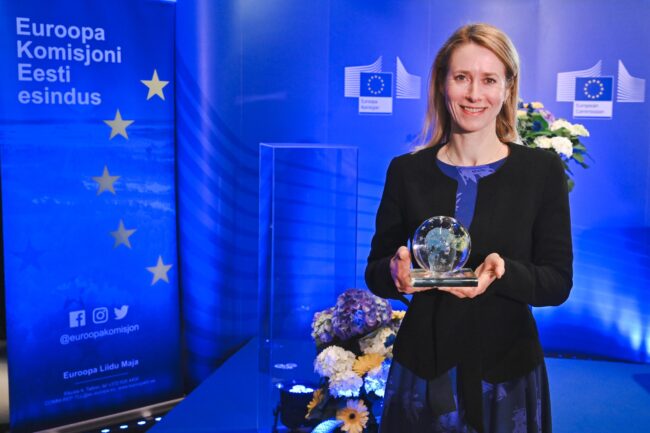 The European Commission and European Movement have awarded Estonian Prime Minister Kaja Kallas the title of European of the Year.
On Europe Day, on May 9, Kaja Kallas was presented with the European of the Year award by President Alar Karis at the Vabamu Museum of Occupations and Freedom in Tallinn.
The prestigious title honours a person or organisation that has raised awareness of the European Union and its values.
"Her activity has mostly been geared toward helping Ukraine, while it has also strengthened the European Union," explained Vivian Loonela, the head of the European Commission Representation.
Since the beginning of Russia's invasion of Ukraine in February last year, Kaja Kallas has been one of the most influential political figures in the world. Not just raising the needs of Ukraine and providing support, but encouraging other countries to do the same – raising the profile of Estonia internationally at the same time.
Source ERR
To learn more about this and similar topicsAlar Karis Estonia European Commission European Movement European of the Year Europe Day Kaja Kallas Vabamu Museum