International animation festival begins today in Tallinn
Text Susanna Poikela
Photos Lucija Mrzljakin, Morten Tšinakov, 
Irina Rubina, Wan-Ling Liu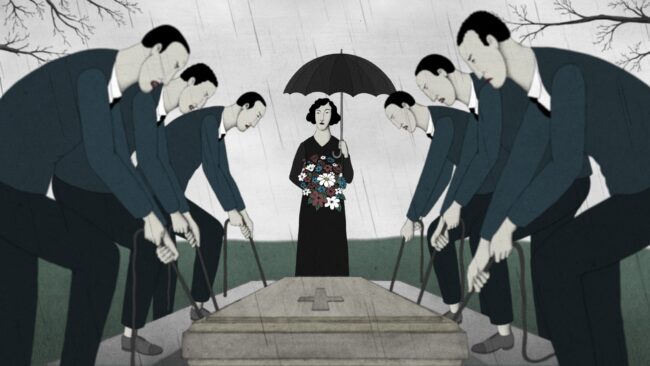 "Eeva" by Lucija Mrzljak and Morten Činakov.
The four-day-long international animation festival, Animist, will start this evening in Tallinn. During the festival, dozens of Estonian and international animated shorts will be shown at Kino Sõprus and Kinomaja in the city.
This year, 564 films from 65 countries applied for Animist's competition programme. Of those, 37 of the best films made it to festival's competition programme. The short animations will compete in five different categories, which are "Justice", "Untold Story", "Inner Beast", "Not That Funny", "Floating World". In addition, more than 30 shorts will be shown in festival's the special programme.
On the last day of the festival (August 19), the winning animations in each competition category will be shown again on the big screen at Kino Sõprus.
This evening at 5 pm, the festival will begin with a talk from respected British illustrator and author Dave McKean, who will discuss his works and answer questions from the audience at the Estonian Children's Literature Center. McKean has written and illustrated more than 80 award-winning and ground-breaking books.
On Saturday, six of Izabela Plucinska's best animated films will be shown on the Kinomaja screen. Born in Poland and currently living in Germany, Plucińska has made around thirty films, including her 2005 film "Jam Session", which won the Silver Bear at the Berlin International Film Festival.
You can learn more about the festival and the programme on the official website here. Tickets and festival passes are available at Fienta.


To learn more about this and similar topicsAnimated Short Animation Festival Animist Dave McKean Izabela Plucinska Kinomaja Kino Sõprus