Extensive road works will start in Tallinn, which will hinder the city's traffic for more than a year – The new tram connection to the ferry port will be completed in the summer of 2024
Text Timo Huttunen
Photo Andrei Chertkov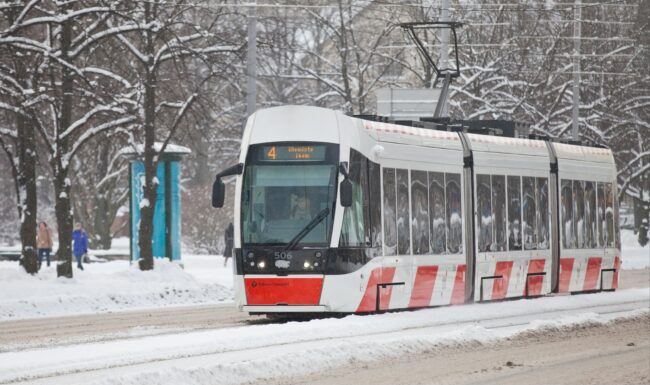 The construction of the Old Town harbour tram line will start on March 13. As a result of the work, a new line about 2.5 kilometers in length will be created, which starts at the intersection of Kivisilla and Gonsiori and continues through the harbour all the way to Põhja Puiestee.
The new connection runs through the centre of the city along Laikmaa, Hobujaama and Ahtri streets towards the A and D terminals. The new tram line improves the comfort of public transport by connecting Tallinn's most important transport hubs, making movement in the city easier.
The construction of the tram line, which will be completed in the summer of 2024, involves a large number of temporary changes and restrictions in Tallinn's traffic arrangements. As a result, for those travelling in the city by car it is recommended to do the following during the roadworks:
Download the Waze application to your phone, which shows current information about traffic jams and the location of roadworks.
On the website

tallinn.ee/vanasadamatramm

you can get information in English about the progress of the construction work and the future stages.
To learn more about this and similar topicsD Terminal Ferry Public Transport Roadworks Tallinn Tallinn Port Tram Tram line