Explore a world of Estonian handicraft this week
Text Susanna Poikela
Photo Andrei Chertkov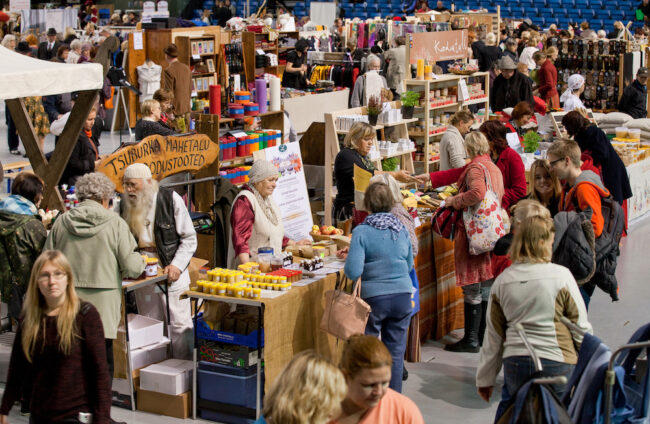 If you're halfway through Christmas gift shopping and you can't think of a nice way to surprise one or more of your loved ones, then head to Tallinn's St. Martin's Fair. The fair will be held in the Unibet Arena, next to the Rocca al Mare shopping centre from November 9 to 11.
The annual event gathers hundreds of sellers from all over Estonia and thousands of visitors under one roof.
Craftsmen, fashion designers and small producers will present their often handmade gifts at the event.
At the fair, you can buy wool products, wood crafts, glass art, food, cosmetics, clothes, ceramics, books and much more.
The market also has workshops for all ages and the teachers are Estonia's best craftsmen and women.
A regular ticket costs 9 euros and a discounted ticket costs 6 euros. Tickets for the fair can be bought on the offocial website of the event organiser.
Visiting hours for the market:
09.11. from noon to 7 pm
10.11. from 10 am to 9 pm
11.11. from 10 am to 7 pm
To learn more about this and similar topicsEstonian Handicraft Fairs St. Martin's Day St Martin's Day Fair Tallinn Unibet Arena