Estonian wineries will be open this weekend to anyone who wants to visit
Text Timo Huttunen
Photo Murimäe Wine Cellar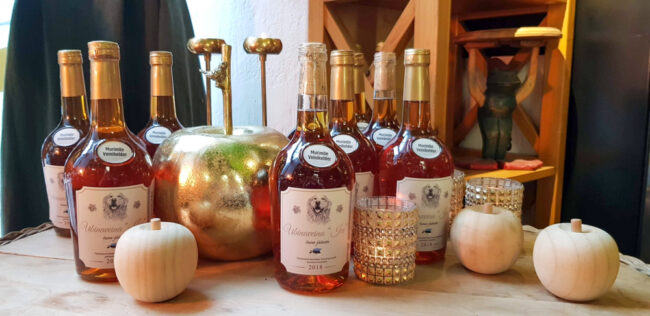 Estonian wineries will open their doors to anyone interested on April 31 and May 1 from 11 a.m. to 5 p.m. Guided tours and wine tatings will be organized at wineries all over Estonia. It will also be possible to taste and buy other farm products. All the wineries are privately owned by farming families, so a personal reception is guaranteed.
Fruit and berry wines have been made in Estonia since the Middle Ages. Wine traditions have been passed down from one generation to the next. Even during Soviet times, berry wines were made and sold.
Since the 2010s, new Estonian winemakers have made wines from everything nature has to offer: local grape varieties, fruits, berries, even flowers and vegetables.
The abundance of raw materials makes Estonian wine production more diverse than in traditional wine-growing areas. Local production is valued all over the world, including in Estonia. Today, high-quality Estonian wines can be found on the wine lists of the best restaurants.
A map of the vineyards taking part and more information about them can be found here (website is in Estonian only).
To learn more about this and similar topicsBerry Wine Berry Wines Estonia Estonian Berry Wine Estonian wine Estonian Wineries wine Wineries in Estonia