Estonian contemporary arts and crafts are popular Christmas presents
Text Susanna Poikela
Photos Andrei Chertkov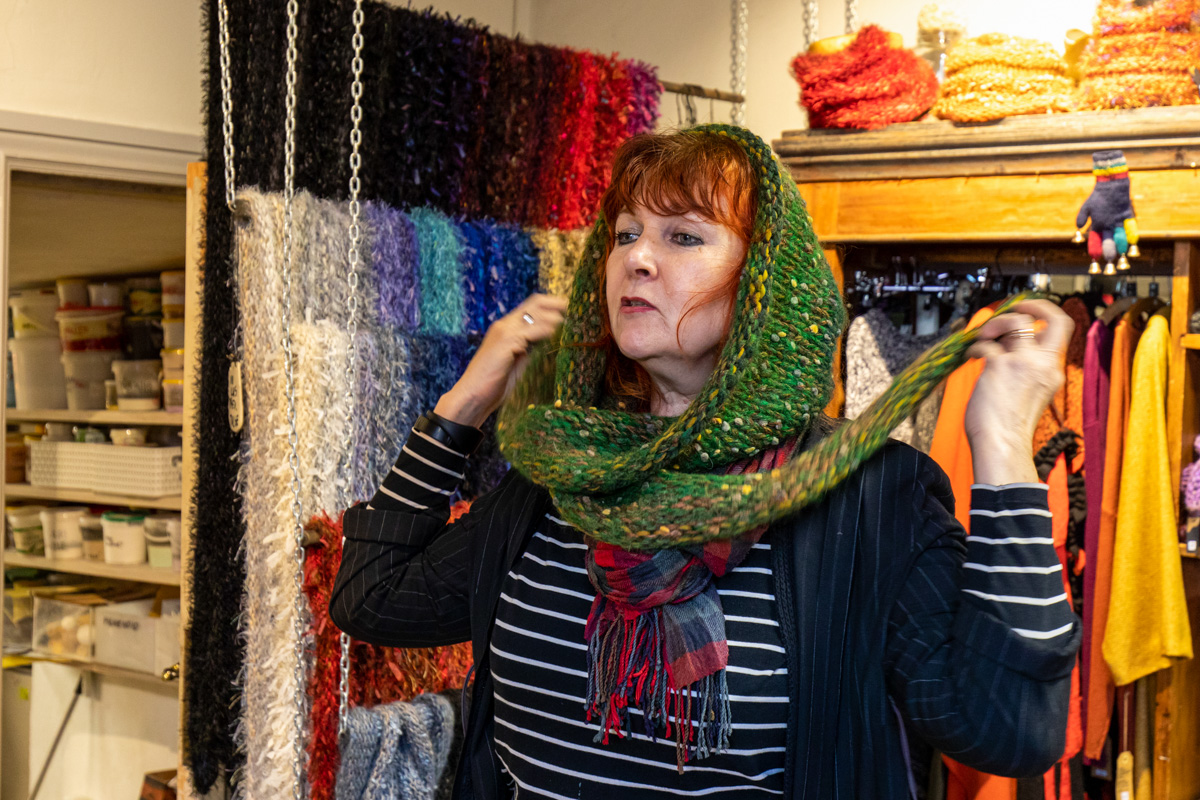 Textile artist Kaire Tali's creations can be found at Katariina's guild in Tallinn.
Katariina guild was founded in 1995. The guild's medieval building can be found on Vene street in Tallinn's old town. Currently, 21 artists work in the guild's eight studios, almost all of whom have graduated from the Estonian Academy of Arts. At the premises, you can buy ceramics, glass works, textiles, leather items, paper art, jewellery and stylish hats.
"At the moment in Estonia, industrial design is valued more than artistic craftsmanship. At one time I also worked as a textile designer and I know how great it is to see your own creations walking around the city. But when making artistic crafts, the artist's creative process goes from the head through the heart to the hands, and the work is always unique," explains textile artist Kaire Tali.
"For example, making tapestries is no longer even taught in art schools. In the past, the skill was one of the most important and it had to be learned. In the future, I would like to focus on making tapestries again and make an exhibition out of them. Making large wall hangings is like painting with threads. I believe that tapestry art will continue to gain popularity," says Kaire Tali.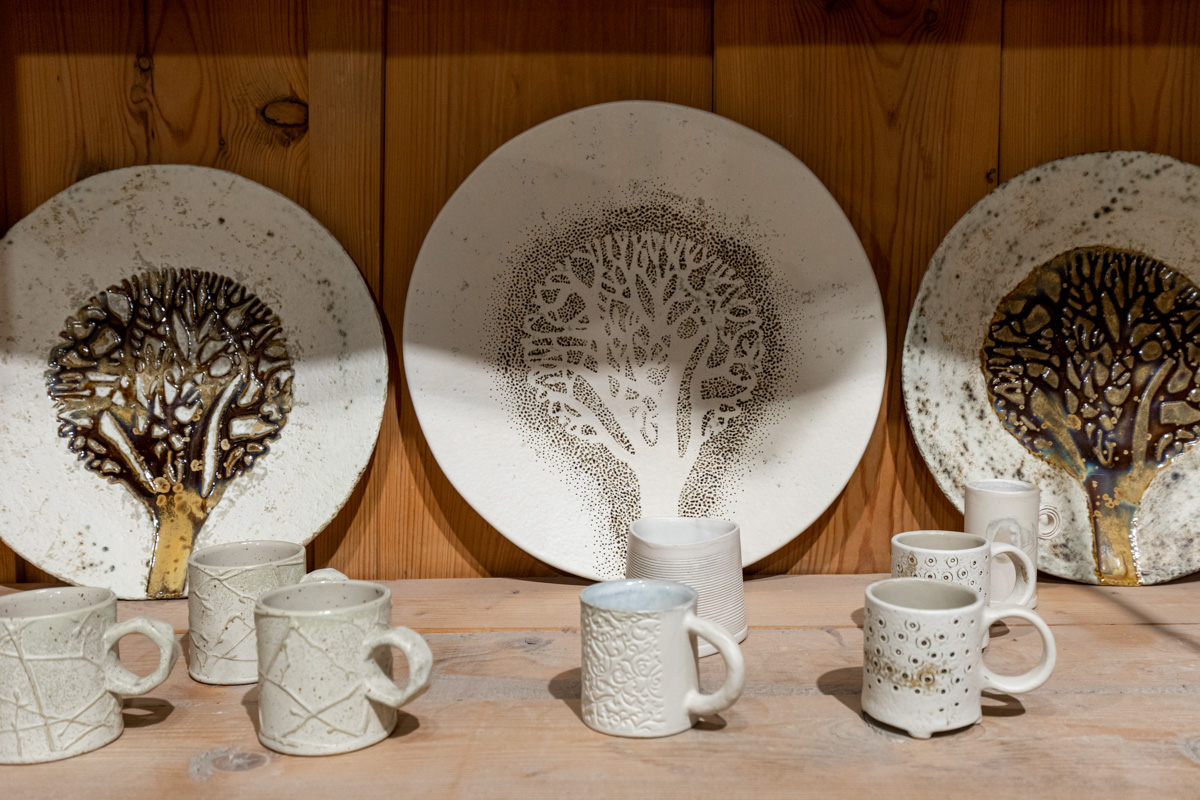 Arts and crafts from the Master's yard
The Master's yard is located a stone's throw away from Katariina guild. These shops and studios sell the art and design products of master craftsmen. The oldest buildings in the idyllic courtyard date from the 14th century. The atmosphere of medieval Tallinn is palpable. During your shopping break, you can enjoy a cup of coffee and melt-in-your-mouth handmade chocolate at the cafe Pierre Chocolaterie.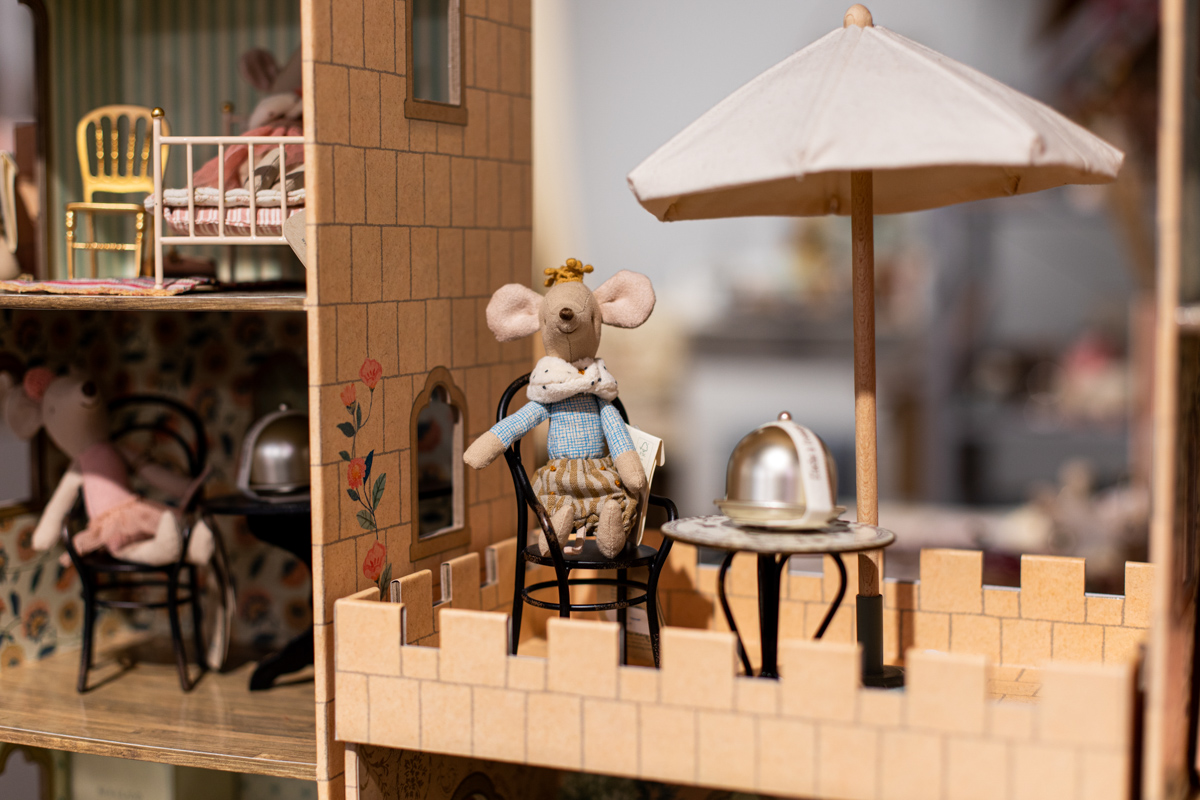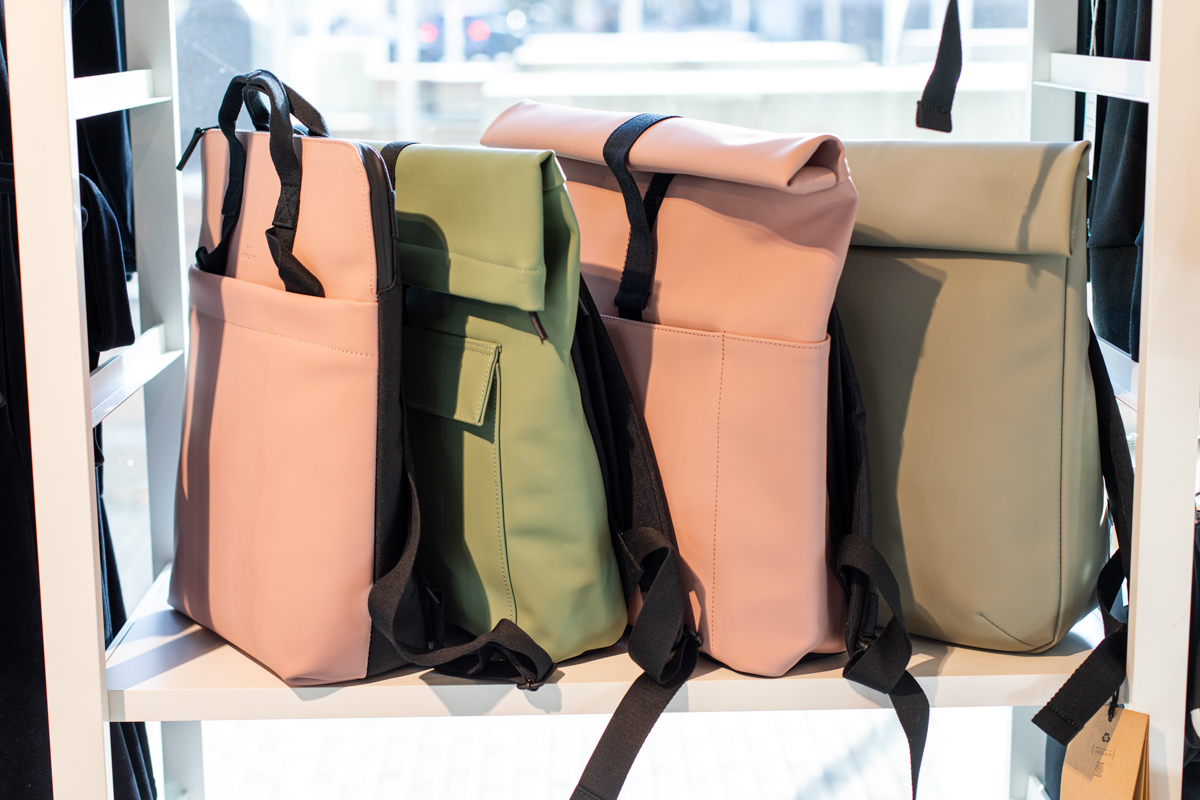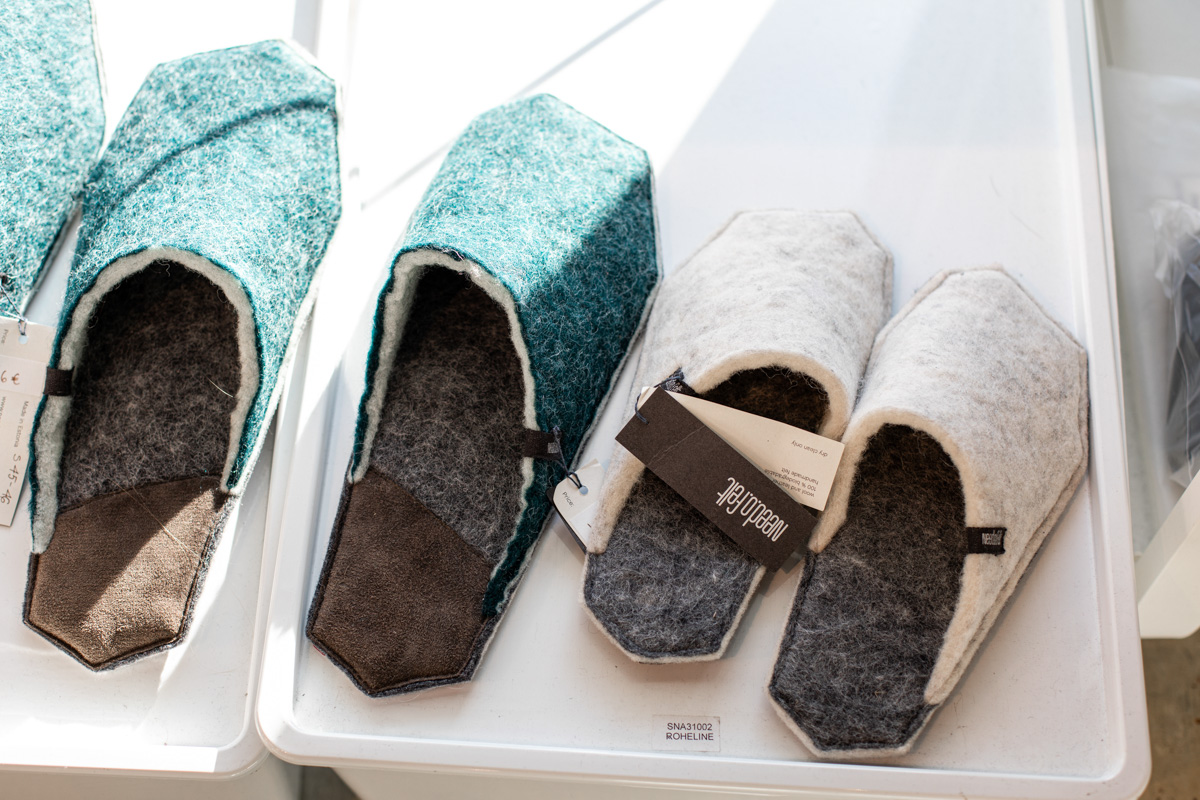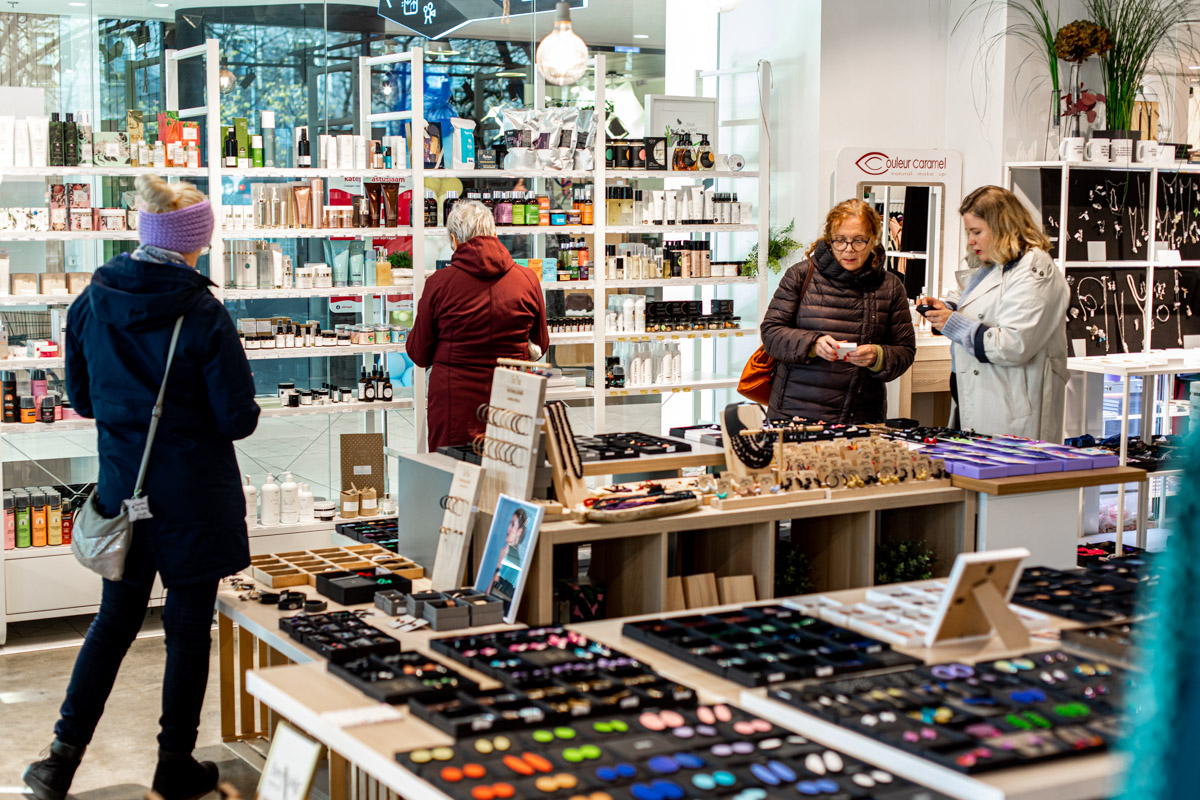 Contemporary Estonian design from the city centre to Kalamaja
In the centre of Tallinn, the main corridor of the Solaris shopping centre has one interesting fashion store after another. With Estonian designer products and clothes sold at Krunnipea, Levi Design Shop and Eesti Disaini Maja.
The creations of talented Ukrainian fashion designers can be found in a store called Hata. In the clothes, you can see the amalgamation of Slavic influences and today's street fashion.
The most diverse concentration of Estonian contemporary design and fashion is located in Kalamaja in the Telliskivi creative city. Where indoor shopping streets start from either side of the popular restaurant F-hoone. The shops spread all the way to Telliskivi's outdoor gallery.
It would be good to set aside at least one whole day to visit Telliskivi, Depoo and Balti Jaama Turg. There are dozens of interesting fashion and gift shops, antiques, local food and Estonian natural cosmetics in the area.
Katariina guild (Katariina Gild), Vene 12, Tallinn.
Masters yard (Meistrite hoov), Vene 6, Tallinn.
Solaris shopping centre, Estonia puistee 9, Tallinn.
Telliskivi creative city, Telliskivi 60a, Tallinn.
Depoo, Telliskivi 62, Tallinn.
Balti Jaama Turg, Kopli 1, Tallinn.
To learn more about this and similar topicsBalti Jaama Turg Depoo Eesti Disaini Maja Estonian Design Katariina Guild Masters yard Solaris Telliskivi Creative City