8.4.2014 | Määratlemata @en
Estonia at the Bocuse d'Or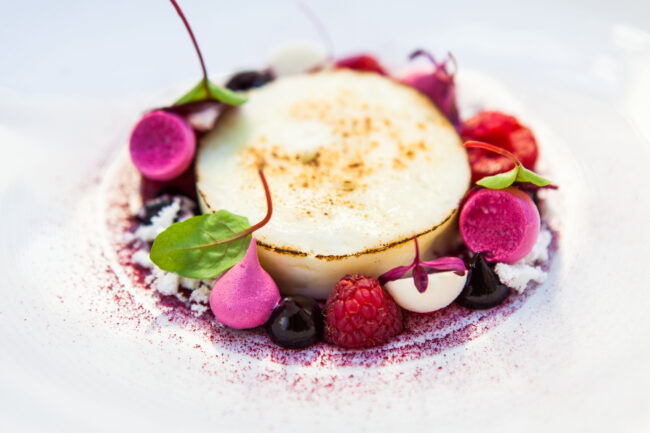 To make it to the competition in Lyon in 2015, Estonia must first make it into the top twelve in Sweden this May.
Competing this year for Estonia is chef Dmitri Haljukov from Cru restaurant in Tallinn's Old Town. At the end of March Haljukov spent a few days training in Sweden with top chef Jonas Lundgren. Lundgren brought home the silver medal for Sweden in the 2009 Bocuse d'Or competition.He has worked in many Michelin star restaurants around the world, and two years ago, he opened a restaurant in Stockholm under his name. Haljukov has been training with Lundgren for half a year now.
Chefs must use coalfish (Pollock), and oysters and mussels from Bélon for the fish course. The com- petitor can choose the remainder of the ingredients, and whether the dish is to be served warm or cold. The meat course must use Swedish pork, and will be carried out on a special platter designed by an Estonian metal designer.
Cru restaurant is serving Dimitri Haljukov's Bocuse d'Or menu, where you can come and get a taste of what will be served in Stockholm in May. The set menu can be tasted together with or without wine pairings. Particularly interesting was the sea buckthorn and langoustine bisque with fennel ravioli, and the pre-dessert, a creamy goat's cheese with raspberry dust and beetroot meringue. 
History
The Bocuse d'Or cooking competition has been challenging the world's chefs since 1987. The com- petition is named after the legendary French chef Paul Bocuse.
Estonia will be taking part in the competition for the fourth time. Estonia has made it to the finals twice: in 2009, when Vladislav Djatšuk won 15th place, and in 2013, when Heidi Pinnak received 14th place, out of 64 participants.
TEXT KRISTINA LUPP, PHOTOS LAURI LAAN
To learn more about this and similar topics