End the summer at a creative city festival in Tartu
Text Susanna Poikela
Photo Luisa Greta Vilo, Jopp Creative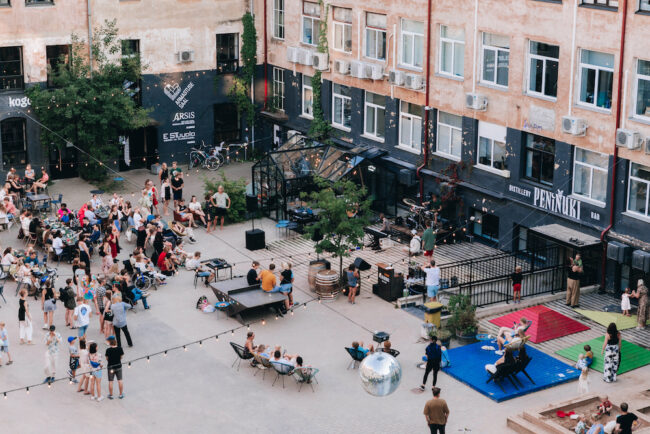 The eighth consecutive Aparaaditehas Festival will take place this weekend, August 25-26. Enter areas not usually open to the public and experience new exhibitions, pop-up bars and more. You will even be able to bring your sick plants for some first aid.
Aparaaditehas is the creative center of Tartu. In the last ten years, the factory and surrounding area have been given new life. The quarter surprises with its abundant street art and industrial interior. Several creative companies, artists and designers have found their home here. The old factory area has trendy design and art shops, a bookstore and restaurants.
On Friday, the doors of Aparaaditehas will be open even to places that are usually closed to the public. Visitors will have the opportunity to enjoy new exhibitions and factory tours will be conducted in Estonian, English and Ukrainian. Several pop-up bars and food trucks will appear for the evening in addition to the area's own restaurants. You can also party long into the night at Klubi Gutenberg.
On Saturday, Kastani street will be closed to car traffic and freelance artists will come to sell their works. In addition, there will be activities for children. Those with not-so-green fingers should take your sick and dying plants with you to receive plant first aid at Planetarium. You can also take part in guided tours at Aparaaditehas on Saturday. At the end of the day, the band Hunt will perform on Plantarium's stage.


To learn more about this and similar topicsThe eighth consecutive Aparaaditehas Festival will take place this weekend