Elisa: Sales of smartphones fell by 10% in 2022
Text Mark Taylor
Photo Jonas Leupe / Unsplash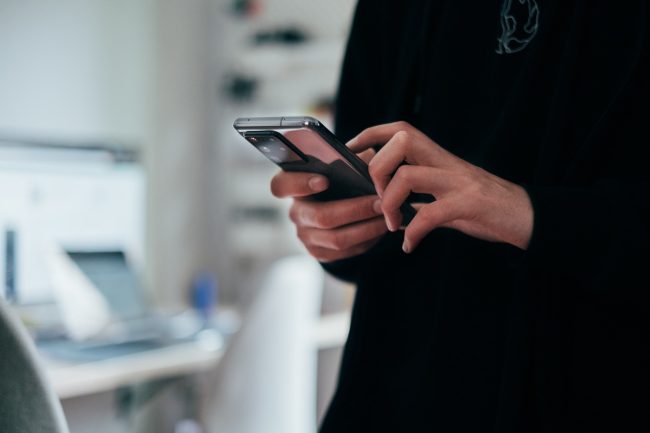 The difficult situation in the global economy affected electronics sales last year, with smartphone sales falling by 10 per cent compared to the previous year for retailer Elisa. Last year, buyers preferred more expensive models to affordable devices, with the Apple iPhone 13 being the bestselling smartphone.
Elisa's sales statistics for last year show that smartphone sales, which had been growing over the previous few years, slowed dramatically in 2022. With Elisa selling 10 per cent fewer smartphones in 2022 than the year before.
"Due to changes in the economy, consumers are making more informed choices. Getting a new smartphone is no longer a decision that people take lightly in the context of other rising costs. In addition, the typical lifespan of smartphones has increased significantly in recent years, with the availability of some models still affected by the corona crisis and chip shortages. For example, the demand for iPhone 14 Pro phones was ten times higher than the local market could satisfy," explained Evelyn Tulp, telecommunications manager at Elisa.
The best-selling smartphones show that buyers have begun to give a preference to more expensive solutions. The Samsung Galaxy A32 was the best-selling phone of 2021, was priced at around 250 euros, while the Apple iPhone 13, the best-selling smartphone of 2022, costs around 850 euros.
"Apple devices are known for their longevity, high quality, and great software, so it's no surprise that the iPhone 13 was the best-selling phone last year. When a customer wants a phone for more than a couple of years, this is a very good choice in this price range," said Tulp.
The preference for more expensive phones also led to an increase in the average price of smartphones sold last year by 110 euros to 540 euros. Samsung and Apple were the preferred brands, and Xiaomi, Sony and Nokia smartphones were also popular.
Sales of not only smartphones, but also TVs and laptops declined in 2022. TV sales were down 23 per cent and laptop sales were down 9 per cent. In terms of laptops, customers were again most likely to buy Apple models that cost more.
"Customers rarely change such devices, postponing the purchase to the distant future whenever possible in the hope of an improved economic situation," added Tulp.
However, sales of tablets were up 14 per cent in 2022, with the most popular model being the affordable Samsung Galaxy Tab A8. Compared to 2021, smartwatch sales remained flat, up just 1 per cent.
To learn more about this and similar topicsElectronics Elisa Laptop Smartphone Smartphone Sales Estonia Tablet TVs