Do a good deed for animals this Christmas!
Text Mark Taylor
Photo Louis-Philippe Poitras / Unsplash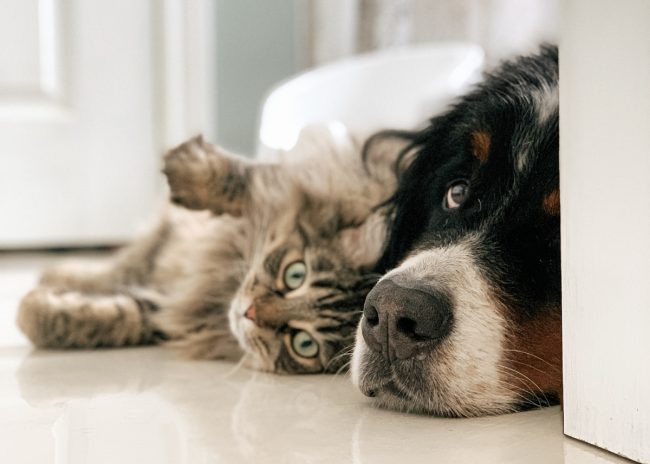 The Estonian Animal Protection Society (ELS) is inviting people to combine shopping for gifts with a good deed this Christmas. Gifts for the whole family can be purchased at the society's online Christmas auction. This year's auction focuses primarily on offering experiences and local crafts. Bidding for the charity Christmas auction is open until December 18.
The Estonian Animal Protection Society is organising the charity Christmas auction for the seventh year in a row. As in previous years, one new service or product is added to the auction every day.
"With the fast pace of life, many of us tend to have little time for our loved ones, which is why we are very grateful that this year's auction offers many opportunities to spend time with the people dearest to us," explains ELS volunteer Sandra Müür.
Being an organisation dedicated to animal welfare, the charity's Christmas auction has plenty of gifts for our four-legged friends. Tasty treat sets for cats and dogs are provided by Platinum pet food, known for its high-quality raw materials, and to the delight of dog owners, the auction includes Dog Language School training. Local handicrafts are offered by the cheerful laundry brand Good Vibrations, ethno-inspired Marigit carpets, and Rahumäe Elementary School.
The charity auction has become a tradition close to society's heart, where the money collected is used to help homeless, abandoned and abused animals.
You can familiarise yourself with the auction items and make your bids here.
The Estonian Animal Protection Society is a non-profit organisation, whose mission is to ensure and improve the welfare of animals in need and to prevent animal abuse. The mission is implemented by directly helping animals, informing the public, educating people, and participating in legislation and animal protection supervision.
To learn more about this and similar topicsAnimals Animal Welfare Cats Charity Auction Dogs ELS Estonian Animal Protection Society