Discover what autumn has to offer at the St. Michael's Day Fair in Jõhvi
Text Mark Taylor
Photo Jõhvi Muuseumi Selts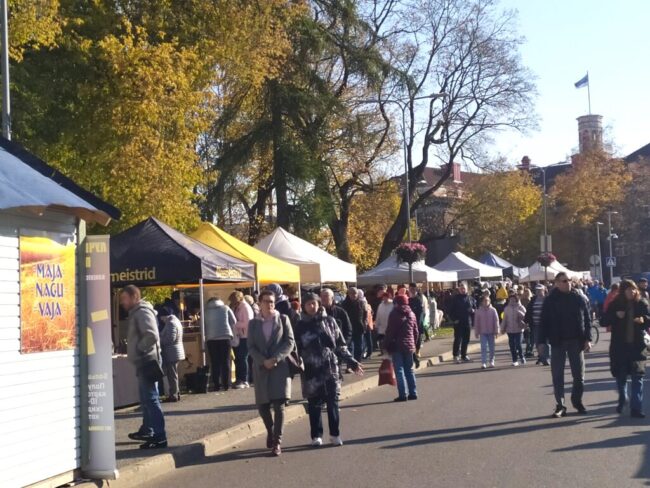 The traditional Mihklilaat autumn fair will take place in Jõhvi tomorrow, September 30. At the fair, visitors will find horticultural items, seedlings, natural products and handicrafts. There will also be live music, including from well-known Estonia artist Mari Kalkun, activities for children, and the St. Michael's Church museum will be free of charge to enter.
This year marks the 13th edition of Jõhvi Mihklilaat (Jõhvi St Michaels Day Fair). The event which is held in the area around St. Michael's Church and along Jõhvi promenade, will see numerous stalls with natural and local farm products, handicrafts from local artisans, plants and more. Visitors will also be able to find delicious foods and drinks, as well as numerous activities for kids including archery.
In St. Michael's Church itself, there will be a number of concerts during the day, including from Jõhvi Big Band and organ music performed by Svetlana Kekisheva, which can be attended free of charge.
However, the headline concert of the day by well-known Estonian folk musician Mari Kalkun will require a small entry fee of 7 euros for adults and 5 euros for children.
Throughout the day, the church museum will be open and free of charge to enter.
Both the fair and concert programme will run from 10 am until 3 pm. More detailed information (in Estonian) can found be here.
To learn more about this and similar topicsAutumn Fair Fair Food Handicraft Jõhvi Jõhvi Mihklilaat Mari Kalkun Mihklilaat