Brands & Fashion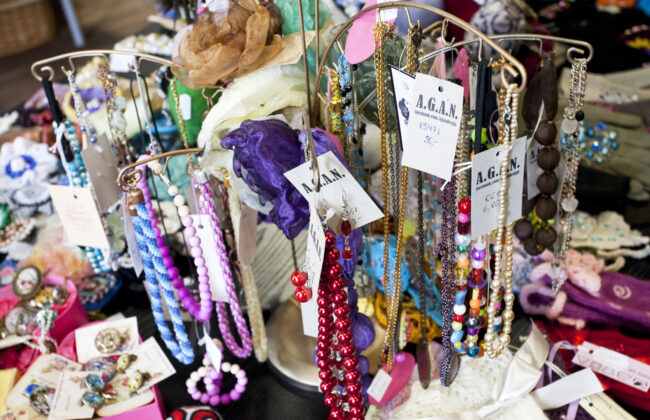 Take a look at some of the many brands available in Estonia and where to buy them.
Bastion, Baltman, Ivo Nikkolo, Mosaic, and Monton are all Estonian brands and have their own stores. The Estonian shirt company Sangar is known for its high quality and Norrison is specialised in knitwear. The chain Sokisahtel sells socks for the whole family. A.G.A.N sells clothes by young Estonian designers.
Of the international brands, Cropp sells clothes for teens. There are about 50 Denim Dream stores in Estonia, which also sell Desigual, Tommy Hilfiger, Mötivi, Brooks Brothers, and Guess. The chain has three outlet stores as well.
One of the largest stores at Rocca al Mare shopping centre is Debenhams. It is a British department store selling everything from cosmetics to clothes.
Where to buy
Estonian Brands:
Baltman. KK, RM, MT
Ivo Nikkolo. Suur-Karja 14, VK, KK, RM, MT, LC, FK.
Mosaic. Viru 12, KK, RM, MT, ÜK, LC, MaK, FK.
Monton. KK, RM, MT, LC
Sangar. VK, KK, RM. ÜK
Norrison. KK, ÜK, WW
Sokisahtel. Tatari 25, RM, ÜK, KK, SK, NC, MK, FK, LC,
A.G.A.N.RC
International Brands:
Blue Inc London.RM,ÜK
Cortefiel.RM,VK
Cropp.KK,RM,ÜK
Debenhams.RM
Denim Dream. VK, RM, ÜK, KK, SOL, MaK, KK
Glenfield ja Flo&Jo.RM
House. RM, NC
Sports Direct. ÜK, NC
2.mood.RC
Bershka. RC
Pull and Bear. RC
Springfield. RC, ÜK
Stradivarius. RC
Premium Fashion Outlet. RC
Marc & Andre. VK
Massimo Dutti. VK
Mohito. VK
River Island. VK, ÜK
Women'secret.VK
Brooks Brothers. VK
Sinsay. ÜK
S'NOB. KK, FK
Milavitsa. KK
Nju:In Jeans.KK,FK
Vaide.KK
Shopping centre abbreviations:
KK=Kristiine Keskus http://www.kristiine.com/fi/
RM=Rocca al Mare Shopping Centre http://www.roccaalmare.ee/en/
ÜK = Ülemiste Keskus http://www.ulemiste.ee
VK = Viru Keskus http://www.virukeskus.com/en
LC = Lasnamäe Centrum http://www.lasnamaecentrum.ee/en/
FK = Foorum Keskus http://www.foorumkeskus.ee
MT = Moetänav https://www.facebook.com/pages/Moetänav/138279734270
WW = WW Passaaz http://www.wwpassaaz.ee
MaK = Magistrali Keskus http://www.magistral.ee
MK = Mustika keskus http://www.mustikas.ee
RC=Rotermann City http://www.rotermann.eu/en/
SK = Sikupilli Keskus http://www.sikupilli.ee/index.php/et/
NC = Norde Centrum  http://www.nordecentrum.ee/en/
SOL =Solaris Keskus http://www.solaris.ee/en/
TEXT MIKKO SAVIKKO, PHOTOS ANDREI CHERTKOV
To learn more about this and similar topics