Black Magic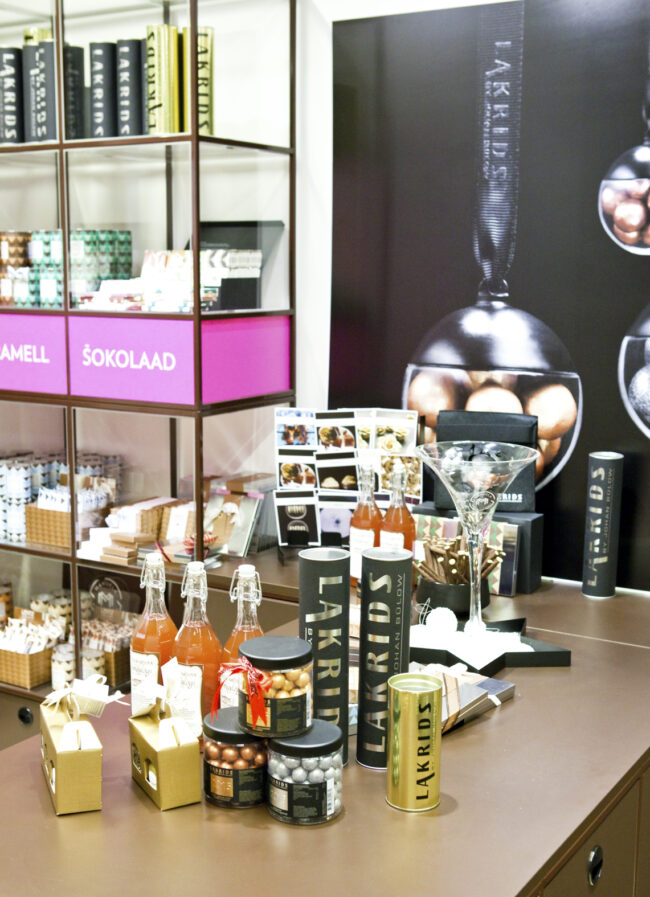 Get your black liquorice fix at Manuela Maitsete Maagia.
Manuela Kelti realised her dreams when she opened a tiny store in Solaris specialising in liquorice, the only one of its kind in Estonia. There is of course a big range of the treat, like the liquorice from Danish master Johan Bülow, but the shop also sells cooking ingredients like liquorice syrup, spices, and granules.
Sweet and salty black liquorice, familiar to Finns, is only part of what's on offer. Mexican habanero chili and berries add an interesting flavour to liquorice.
The selection of sweets doesn't stop at liquorice, you will also find Icelandic geyser salt and the 44 different ingredient Odensee curry. Other flavoured candies and chocolates are also on sale.
Location
Manuela Maitsete Maagia,
Solaris Shopping Centre Lower Level,
Estonia pst 9, Tallinn
www.facebook.com/manuelamaitsetemaagi

Click on the address to see the location.
TEXT MIKKO SAVIKKO, PHOTOS ANDREI CHERTKOV

To learn more about this and similar topics