airBaltic carried 58% more passengers in February
Text Mark Taylor
Photo airBaltic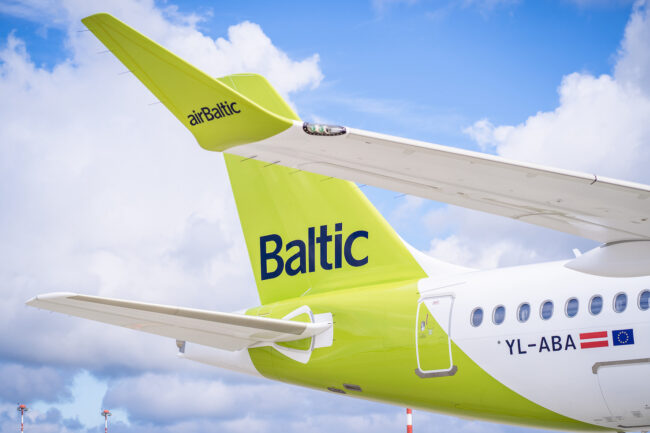 During the month of February 2023, airBaltic, the largest airline in the Baltics, carried 58 per cent more passengers than in the same month a year ago.
In February, a total of 40,911 passengers travelled with the airBaltic. This was 58 per cent more than in February 2022 when the airline carried 25,970 passengers. As well as an increase in passengers there was also an uptick in the number of flights, up by 12 percent to 457.
"The first two months of the year were characterized by the continuous growth of airBaltic. Interest in a wider flight network is clearly shown by the growing demand for air services, and we are quite sure that in the coming months we will see both the number of flights and the number of passengers growing," explained Martin Gauss, president and chairman of the board at airBaltic.
airBaltic offers flights to more than 70 different destinations from Riga, Tallinn, Vilnius and Tampere to various destinations in Europe, Scandinavia, the Middle East and CIS.
To learn more about this and similar topicsairBaltic airBaltic Flight Flights to Tallinn Passenger Riga Tampere