A new market in Tallinn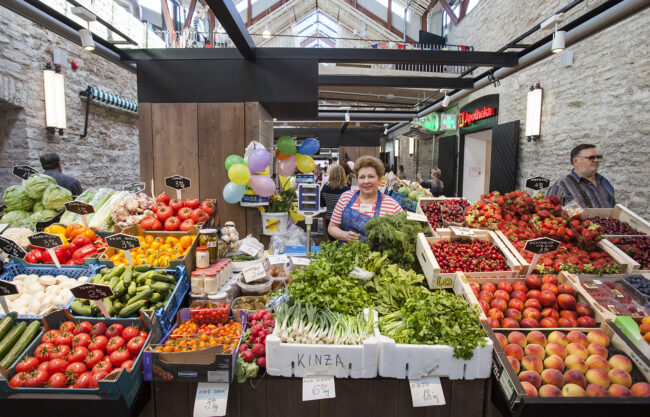 The market beside the Balti jaam trains station reopened its doors in May.
If you remember the old market, you'll remember that the Balti Jaama Turg was quite a unique place to visit. It all seemed a little dirty, run-down, but at the same time, had its own character and charm. The old sellers have now returned to new rooms. The fish and meat halls have "lost" their familiar smell. The messy workstations have disappeared. All that is in the past. The renovations brought new clean rooms for what is now Estonia's most modern market hall. Outside, there are market stalls where you can buy vegetables and berries.
There are lots of other additions to the market. There is a new Selver supermarket, cafes and restaurants together with a large terrace, a large natural foods store, a vintage store, fitness centre, and antiques.
On the second floor you can find the antiques, as well as clothing and handicrafts. The first floor is where you will find the food, with a dairy and meat hall, as well as fish hall.
The huge outdoor terrace is a wonderful place to spend a summer afternoon, or try some interesting food in the street food section of the market.
For those that miss the Soviet nostalgia of the old market, you can still step back in time at the Depoo Market next door. 

Location
Balti Jaama Turg, Kopli 1, Tallinn
astri.ee/bjt

Click on the address to see the location.
TEXT MIKKO SAVIKKO, PHOTOS ANDREI CHERTKOV
To learn more about this and similar topicsBalti jaam Depoo Market market