You can't do everything, but at least you can do something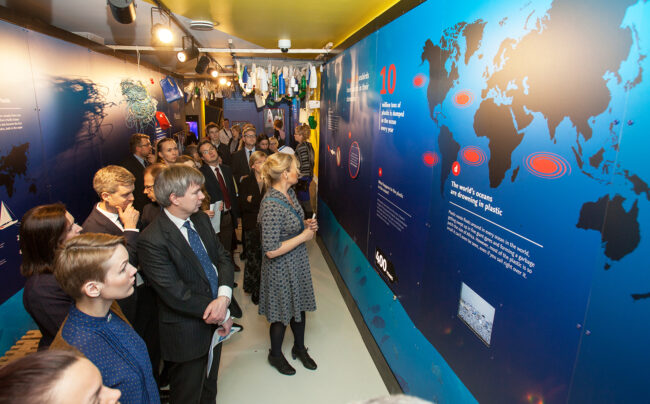 The thought in this headline comes to mind when we attended the opening of the new exhibition #Ocean Free of Plastic" at the Energy Discovery Centre in Tallinn in early March.
Every year 10 million tonnes of plastic finds its way into our oceans. It's even thought that in 2500 years, there will be more plastic than fish in the water.
Plastic that makes its way into the oceans harms both plant life and animals. Small bits of plastic are consumed by fish, which are then consumed by humans. It's sad to see birds like the albatross gather plastic pieces to feed itself and its young.
The discovery centre's exhibition presents very easy ways in which each of us can do our part and start using less plastic bags, ultimately leading to less plastic waste in our oceans. We don't need to use plastic grocery bags and we don't need to buy disposable water bottles, when we can reuse old ones. Look for cosmetics that don't contain plastic.
The exhibition has come to Estonia from Denmark and is open until the end of April. 
Location
Energy Discovery Centre (Energia Avastuskeskus),
Põhja pst. 29, Tallinn
www.energiakeskus.ee

Click on the address to see the location.
TEXT SILJA HURSKAINEN, PHOTOS ANDREI CHERTKOV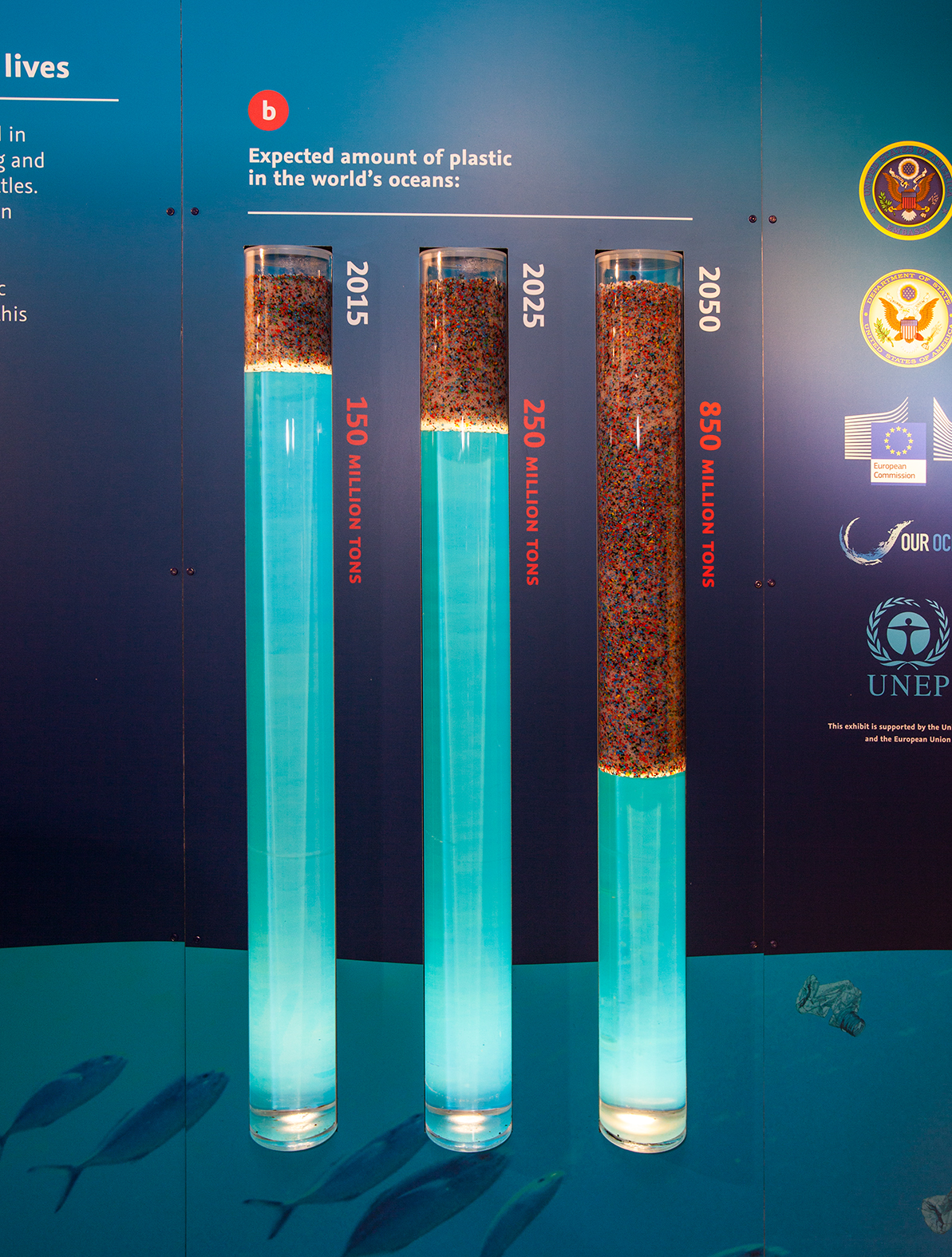 To learn more about this and similar topics