Why is inflation in Estonia so high?
Text Mark Taylor
Photo Andrei Chertkov, Ricardo Vicente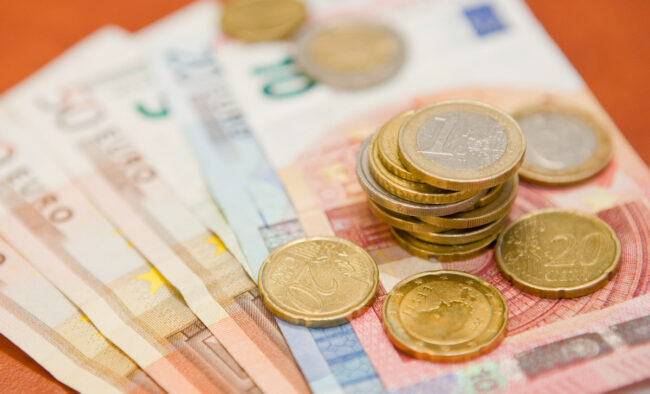 Inflation in Estonia currently sits at a staggering 22.0%*, the highest in Europe. For Ricardo Vicente, an economist at Eesti Pank specialising in inflation and climate change, there are a few reasons for this.
"Inflation started mostly because of covid, and because covid acted as a shock in demand and supply chains." In the beginning, products were either not produced due to lockdowns (especially in China), or what was made became stuck at ports. This created an initial inflationary pressure due to a lack of supply, particularly of computer chips.
In addition, "During covid, many people could not spend as much money as usual. A lot of money shifted from buying services to buying goods. For example, there was much less spending on transportation and accommodation in hotels, and much more spending on all types of durable goods," Vicente explains.

The goods most in demand being those with the supply issues, such as TVs, computers, and musical instruments. As covid-related restrictions were eased, the recovery in demand contributed to price increases in other sectors too.
Another considerable factor driving inflation is soaring energy prices. For Vicente, this stems partly from EU policy-making to move away from using fossil fuels, but more importantly, from the war in Ukraine and its effects on global energy markets.
"When countries such as Latvia and Lithuania stop getting electricity from Russia, they have to compete with other countries on the open market for the same resources. Which means the price goes up."
But one question remains. Why is inflation so much higher in Estonia compared to Finland and other EU nations?
"One reason why the inflation is so much higher in Estonia relative to other Euro Area economies is the strong growth in output, employment and incomes. However, due to the War in Ukraine and the expected weakening in the international economic markets, growth in Estonia is expected to slow in the second half of 2022," Vicente concludes.
* June 2022 vs June 2021. Source: Eurostat.
To learn more about this and similar topicsCovid Eesti Pank Electricity Prices Inflation Inflation Estonia Ricardo Vicente