Treats from the 1930s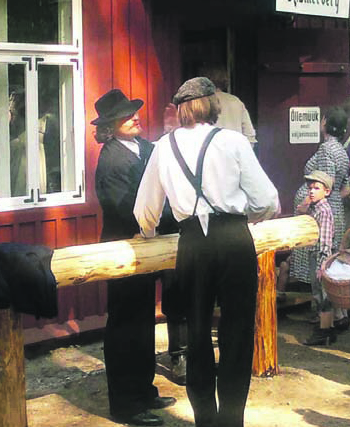 Treats from the 1930s
TEXT AND PHOTOS MIKKO SAVIKKO
The village shop has been brought from Laulu Village in Rapla County. It truly gives you a feel for 1938. At that time, Mrs. Tikerberg and her daughter ran the shop. The shop is always open during museum hours and sells everything from lamps to sweets, basically everything that was for sale 75 years ago. Loose candy is packaged in paper, and beer is sold in old-fashioned bottles.
The store's back room houses a seamstress, as was customary in the old days. Have period clothing sewn and fitted for you upon order.
The Estonian Open Air Museum is located at the beach, one kilometre from the Rocca al Mare shopping centre. The houses at the museum have been collected from all over Estonia and give insight into rural history and architecture. The museum also has a working inn that serves traditional Estonian farm food.
Location
West of Tallinn, in the Haabersti district. Estonian Open Air Museum (Eesti Vabaõhumuuseum), Vabaõhumuuseumi tee 12
To learn more about this and similar topics