This month, young designers and artists will sell their works at a pop-up store in Telliskivi
Text Timo Huttunen
Photo Andrei Chertkov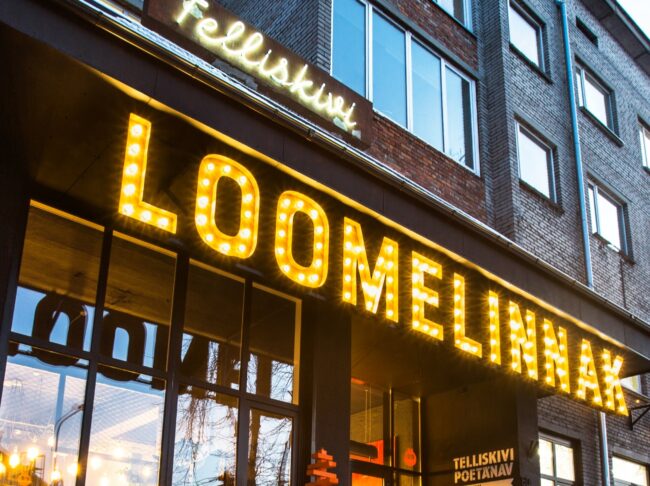 Since the beginning of this month, there has been an EKA pop-up shop selling modern design and new art on the Telliskivi shopping street in Tallinn. The store is open until the end of April.
Eesti Kunstiakadeemia or EKA for short is the Estonian Academy of Arts, which is Estonia's only public university offering higher education in architecture, design, art and art culture. EKA has been operating since 1914.
In the EKA pop-up shop, more than forty students present and sell their works.
In addition to lesser-known young designers and artists, the store also sells works by already recognised artists. Among them are fashion student Cärol Ott, ceramicist and jewelry artist Elize Hiiop, accessory designer Sandra Luks, performance artist and master's student in ceramics, and Keithy Kuuspu, winner of the Estonian Theater Association's "Kristallkingakese" award 2022.
During April, on Telliskivi's shopping street, workshops and courses are also organised for city residents and guests from elsewhere.
The new shop, designed by the store's creator and manager, EKA accessory design professor Stella Runnel, offers a variety of creations ranging from drawings, paintings, and photographs to clothing, accessories, jewellery, ceramics, and blacksmith work.
To learn more about this and similar topicsArt Design EKA Estonian Academy of Arts Jewellery Pop-up Shop Telliskivi