This Friday, an exhibition questioning what is natural will open at EDTM in Tallinn
Text Mark Taylor
Photos Mari Volens, Kirke Talu, 
Lokidolor, Andres Nõlvak, Simon Marsiglia, 
Daniel Camerini, EDTM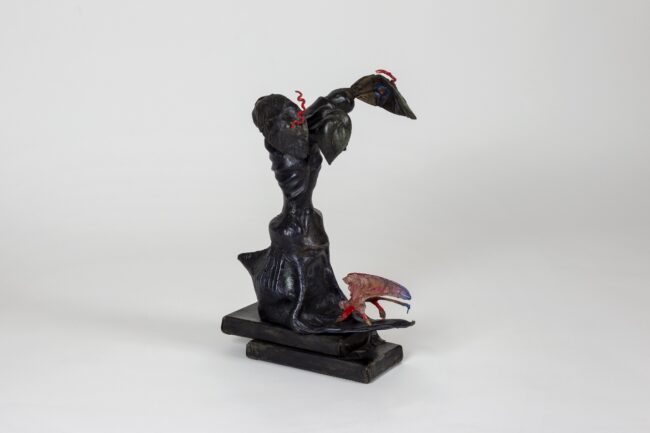 On April 14 an exhibition exploring how the concept of naturalness and unnaturalness has changed over time will open at the Estonian Museum of Applied Art and Design (EDTM) in Tallinn. The exhibition, entitled "Loomulikult ei ole see nii" ("Of course, it's not like this" in English) will be open until July.
"Nature motifs have always played an important role in Estonian consumer art. We began to think about what nature depicted in (consumer) art is like in terms of aesthetics and ideals, and from there on the relationship between nature, the body and naturalness more broadly," says Keiu Krikmann, the co-curator of the exhibition

Nature and natural laws are often referred to as something completely 'natural'. When talking about people and social processes, the word "natural" often refers to some original state. However, both nature and man change over time. What is considered natural in one era may not be so in another. Among other things, the changes are expressed in the material culture that surrounds people as well as in the means of self-expression with which people shape their self – calling something natural or unnatural is a strong ideological statement.
The works of the artists participating in the exhibition make the viewer think about how and what their body could be outside of the usual environment, in landscapes where there are more and more artificial and residual materials, different identities and entities.



"From Estonia, we chose Sarah Nõmm, the collective Sorcerer and also leather artist Elo Järv (1939–2018) for the exhibition. The latter is an exhibition gem in itself, Järv is an artist of an older generation, but with her very special, sci-fi and somewhat monstrous aesthetics, she has really charmed us," explains Darja Popolitova.
The participating artists are fascinated by myths and folklore as well as by the constraints and possibilities arising from technology. The exhibited works are a kind of chimeras where natural and artificial materials intertwine, although it is not always clear where the border between them runs. Could such accessories change their wearer and their relationship with themselves and the environment we live in?
The exhibition, which will remain open until July 11, is also accompanied by a large audience program, which includes conversations with artists as well as workshops and curator tours in Estonian, Russian and English.


15.04 at 12 noon with Keiu Krikmann, Darja Popolitova and participating artists tour in English
27.04 at 6 pm Darja Popolitova's curatorial tour in Estonian
29.04 at 1 pm The Sorcerer collective's recycling-based jewelry art master class.
Sorcerer is a creative collective consisting of five artists, whose work reflects the juxtaposition of real and synthetic, ethereal and grotesque. Pre-registration is required at eduzas@etdm.ee
13.05 at 12 noon Keiu Krikmann's curatorial tour in Estonian
18.05 at 6 pm Darja Popolitova's curatorial tour in Russian
1.06 at 6 pm Keiu Krikmann's curatorial tour in English
To learn more about this and similar topicsArt EDTM Estonian Museum of Applied Art and Design Exhibition Jewellery Natural Nature Tallinn