This December Tallinn Botanic Garden will introduce the nature of Norway 
Text Mark Taylor
Photos Tallinn Botanic Garden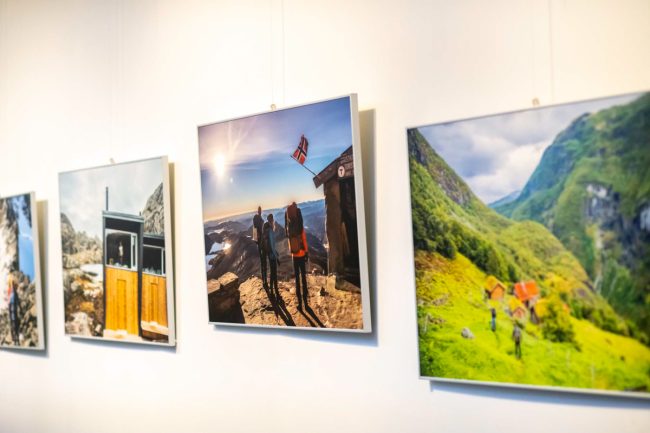 Since last spring, Tallinn Botanic Garden has become the Embassy of the Plant Kingdom, each month introducing visitors to the nature and culture of different countries around the world. This December is dedicated to Norway. During the month you will be able to take part in guided tours, get acquainted with Norwegian plants, visit a photo exhibition, watch a documentary, and celebrate the Day of Norway.
This Saturday, December 10, at 12:00, botanist Urmas Laansoo will lead a tour of Norwegian plants in the Tallinn Botanic Garden. You can join the tour with a regular ticket. In December all plants of Norwegian origin in the botanic garden will also be marked with interesting information labels prepared by the botanist.
In the Palm House, the Norwegian Embassy presents a photographic exhibition entitled "Journey to Norway", the motto of which is a popular Norwegian proverb "Ut på tur, aldri sur", which means "There is never a bad mood on a hike".
On Sunday, December 11 at 12:00 the Norwegian Embassy will screen the documentary "A Queen Without a Country" (with English subtitles). At 14:00, the embassy, in cooperation with Hurtigruten, will talk about Norway and travel opportunities in the country. Hurtigruten is a Norwegian travel company that offers cruises along the coast of Norway, as well as, for example, to Antarctica, Greenland, Svalbard, and the Galapagos Islands. In 2023, Hurtigruten will celebrate a worthy anniversary – 130 years of sailing along the Norwegian coast.






To learn more about this and similar topicsDocumentary Embassy of the Plant Kingdom Exhibition Nature Norway Norwegian Embassy Tallinn Botanic Garden