There will be a free open-air concert in Tallinn on Europe Day on May 9 – Nublu, Svjata Vatra and Metsatöll will perform
Text Timo Huttunen 
Photo Andrei Chertkov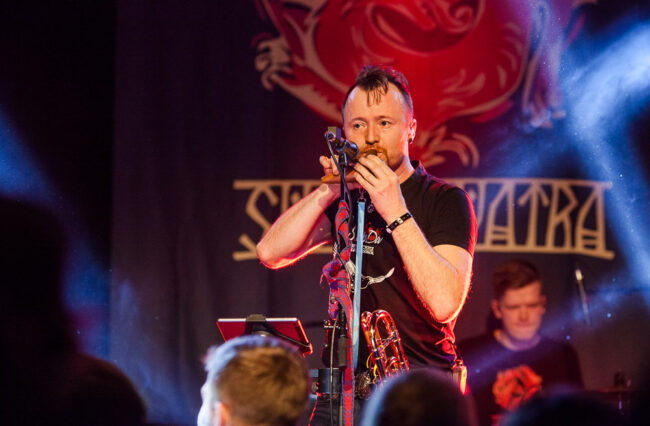 A free concert with top artists and bands will take place on Europe Day on 9 May in the Iceland Square in the centre of Tallinn, in front of the Ministry for Foreign Affairs. The Estonian Ministry of Foreign Affairs is responsible for the event.
The concert, which starts at 8 pm, will feature the popular Estonian rapper Nublu & Gameboy Tetris + Narva Dance Girls, Ruslan Troschinsky and the Ukrainian Svjata Vatra, as well as Metsatöll, who will be on stage last. The concert will end at about 11 pm.
There will also be a big event in Tallinn's Freedom Square in honour of Europe Day.
To learn more about this and similar topicsEstonian Ministry of Foreign Affairs Europe Day Freedom Square Iceland Square Metsatöll Nublu Rapper