The two restaurants that received Estonia's first Michelin stars
Text Petri Saraste
Photo NOA Chef's Hall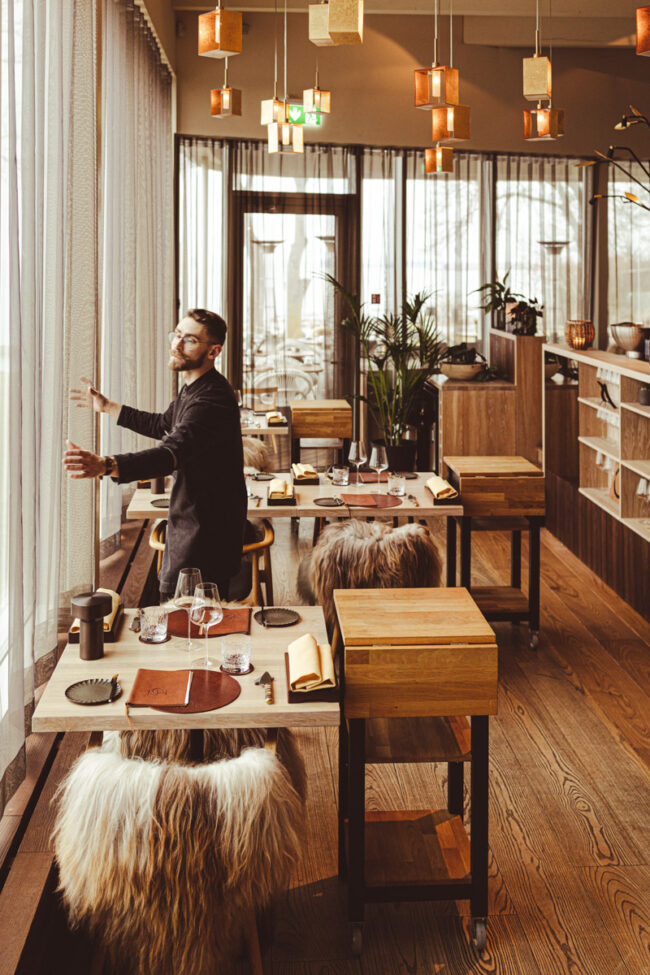 At NOA Chef's Hall they take care of the smallest details.
Estonia received its first Michelin stars at the end of May, when the restaurants NOA Chef's Hall and 180° by Matthias Diether were awarded one star. In addition, 29 restaurants from Estonia were named in the Michelin Guide.
Michelin-starred restaurants around the world agree that keeping a star requires just as much work as getting it, and there is no room for complacency.
The award has been criticized for, among other things, that it limits the originality of the restaurant and that maintaining the level is expensive. Expenses increase along with quality requirements, and higher and higher requirements are placed on raw materials and personnel. It has even been claimed that some wanted to give their stars away for these reasons.
Does a Michelin star rating automatically guarantee success?
"As soon as the news broke, NOA Chef's Hall was fully booked for the whole summer. It is important to us that people find their way to us even after the summer. However, regular customers have told us that for them we have always been a Michelin restaurant and we have received international recognition from many other places as well. That's why more and more tourists who appreciate good food come here", emphasizes Mariko Kolk, marketing director of the NOA Chef's Hall restaurant.
180° by Matthias Diether is also fully booked
"The number of our reservations increased by more than 20 per cent in an instant and we are now fully booked for two months ahead. The Michelin star is the result of hard work every day of the year and recognition for our entire staff. We are proud of our first star." says restaurateur Matthias Diether.
"Maintaining a good level also requires investments. It is a package that includes the contribution of the employees and rising expenses in terms of food, drink, new equipment and other costs. Quality pays," he states.
Does a Michelin star limit creativity?
According to Mariko Kolk, receiving a Michelin star does not limit their concept, but rather the opposite.
"NOA Chef's Hall has always been the flagship of our restaurants, but it was not established just to win an award. It was born out of passion. The Michelin star inspires us to be even more creative and push boundaries. The restaurant is our own little development laboratory. Of course, we keep in mind that the level and quality must be the best in all of Estonia. It means that the food, wine, drinks, atmosphere, service and decor must be carefully made down to the smallest details," explains Kolk.
"Getting a star is one thing and keeping it or even adding more stars is another. It is very challenging and requires a lot of work, but we are dedicated to it and ready to make the customer experience even better," promises Kolk.
"Each restaurant has its own special features and concept. The most important thing is the consistency of quality," says restaurateur Diether.
NOA Chef's Hall, Ranna tee 3, Tallinn.
180° by Matthias Diether, Staapli 4, Tallinn.
To learn more about this and similar topics180° by Matthias Diether Michelin Michelin-starred restaurants Michelin Guide Michelin stars NOA Chef's Hall